Super College shortlisted for UK Education Award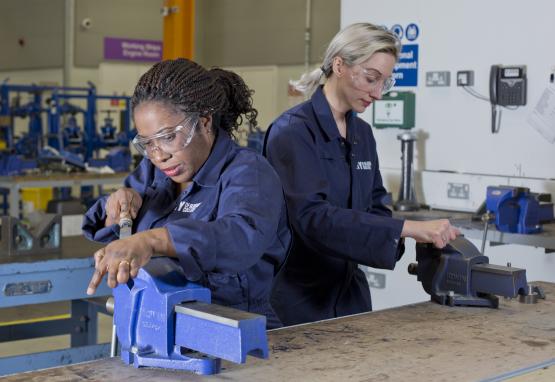 Women into Engineering, City of Glasgow College
City of Glasgow College has been shortlisted in the Association of Colleges' Beacon Awards 2017/18.
The Awards celebrate the best and most innovative practice among UK further education colleges, acknowledging those that go above and beyond in providing high-quality academic, technical and professional education to the benefit of students and the wider community.
City of Glasgow College has reached the final in the Gateway Qualifications Widening Participation in Learning Award which recognise colleges that make specific provision to attract individuals from under-represented groups to engage in learning.
Carol Murray, Faculty Director for Building, Engineering & Energy at City of Glasgow College, said:
"This achievement endorses the innovative approaches our college has developed to attract and motivate students. We were up against a strong field and the Award assessors were impressed with the strategies we use to help students overcome barriers to developing the skills and qualifications they require for future employment or further study."
The awards process continues with an assessment that takes place at the college in September and will include discussions with managers, stakeholders, partners and staff involved in delivering the initiative.
The Beacon Awards highlight the breadth and quality of education in colleges and increase understanding of the contribution they make to educational skills policy, the economy and social mobility.
Winners will be announced at the Association of Colleges' Annual Conference and Exhibition in November.