Super College supports Cyber Security at Sea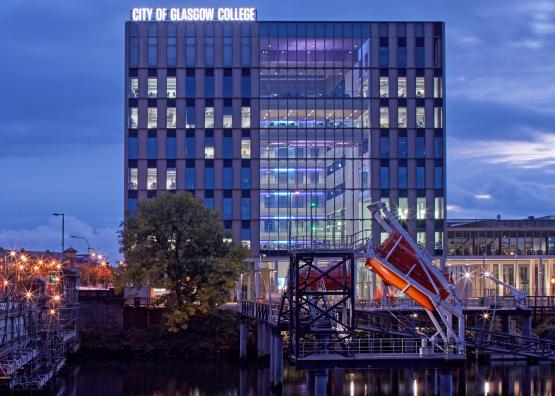 The increasing importance of cyber security across the maritime industry is being addressed by a global maritime and offshore industry initiative supported by City of Glasgow College.
Lecturers and students from the college's Faculty of Nautical Studies provided input and feedback during production of the campaign's educational video - Be Cyber Aware at Sea.
The film features real-life case studies highlighting how easy it is for cybercriminals to target individual employees, and provides information on how seafarers can avoid becoming easy targets.
Duncan Bruce, Course Manager for Nautical Studies at City of Glasgow College, said:
"The Faculty of Nautical Studies was delighted to support this collaborative project which involved all sectors of the maritime industry. Our students, who are global seafarers at varying stages of their careers, are part of the intended audience for this film, and the valuable feedback they provided during the development stages of production was well received."
The film's content has been created to be both educational and entertaining, and easily shared via social media to help spread the message wider throughout the industry. It is available on YouTube, and shipping companies are being encouraged to use the video to enhance crew awareness during shipboard training and drills.
Be Cyber Aware at Sea collaborated with Fidra Films to launch the film which gives clear, non-technical advice for seafarers and shore-based colleagues on avoiding the most common cyber threats. NSSLGlobal co-funded it in partnership with Oil Companies International Marine Forum (OCIMF), The Standard Club and Teekay Shipping.
More information can be found at Fidra Films and the BeCyberAwareAtSea campaign website.