Super College supports inclusion in technology sector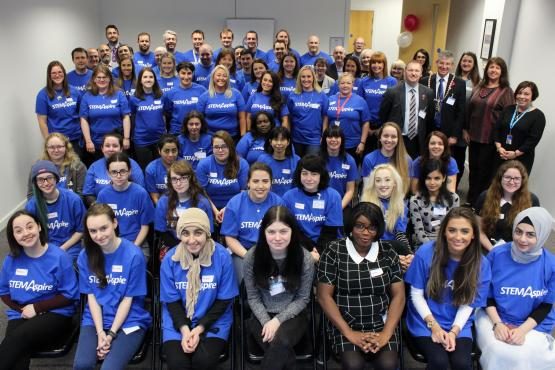 Female students at City of Glasgow College are taking part in a scheme designed to support more women into careers in IT.
The initiative launched by Global technology group Dell is aimed specifically at attracting and retaining women within the industry.
The STEMAspire initiative will work with 13 female students studying science, technology, engineering and mathematics (STEM) courses at the college. Each student will be paired with a dedicated mentor who will help bridge the gap from higher education into the workforce.
Douglas Morrison, STEM and Innovation Project Lead at City of Glasgow College, said:
"STEMAspire is a forward thinking initiative by one of the giants of IT and our college is delighted to be involved. Recent figures indicate that nearly a third of women who begin studying a STEM subject either drop out or change courses. This programme will assist our students early in their studies, and having a direct link to the sector will give them a valuable insight and be an enormous boost for skills and confidence."
Mark White, site leader for Dell in Scotland, said:
"The gender imbalance in technology does get a little more equal every year, but this is being hampered when female graduates get some experience of working in our industry and decide it's not for them. The feedback we receive is all too often based around just how male-dominated the industry feels."
The initiative comes as Scotland's IT sector struggles with an on-going skills shortage and industry leaders saying there are too few students coming through, particularly female ones.
"This project builds on our college's ongoing commitment to encourage women into STEM related subjects and address the gender imbalance. Our women-only engineering and construction classes have been welcomed by industry and have seen a significant increase in enrolments and work placements," added Douglas Morrison.
In total Dell are working with 29 students from City of Glasgow College, Glasgow Caledonian University and University of West Scotland. As well as to one-to-one mentoring they will host four on-site events over the year. The aim is to highlight the successful role women play within the industry.