Supporting Students in Need of Financial Help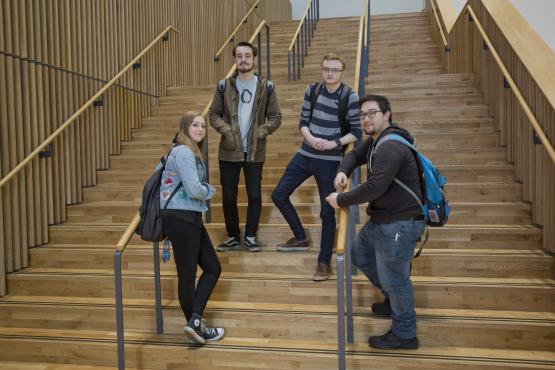 During the last academic year, City of Glasgow College has made available almost £1.6 million discretionary financial aid for students who need it, helping successful applicants with a range of living and travel costs according to the college's recently published Annual Review 2016/17.
On average the College awards between £500 and £700 to each applicant.
The Scottish Government's Discretionary Fund, which is open to applications from right across the UK, Channel Islands and the Isle of Man, offers support to anyone in financial difficulty who is studying at colleges and universities in Scotland. A recent report highlights that around 90% of applicants to the Fund has been accepted over the last three years.
Colleges and universities set their own criteria for awarding the hardship grant; it does not have to be repaid, and the money can be used toward extra living costs. A City of Glasgow College spokesperson said:
"Students who have exhausted other avenues may not realise there is still financial help at hand for living expenses, travel and even course materials. We would urge anyone who is struggling financially to investigate options such as the Discretionary Fund before starting their course and definitely before considering dropping out. If you are unsure whether you qualify or need help with an application, our Student Services team are always on hand to offer advice and practical support."
Are you eligible?
The fund is for full or part-time students (including distance learners)
You need to be on a higher education course, or aged 16+ and on a further education course.

The fund is for UK residents in the main
You will need to have lived in the UK for three years prior to your application, and currently live in Scotland to apply. Exceptions are made for certain groups, such as refugees who have been granted indefinite leave to remain.

Other financial help should be sought first
Students eligible to apply for financial help from other Government schemes – such as a maintenance loan – will normally be expected to apply for such help before being assessed for the fund.
If you meet the criteria above and need the money to carry on with your course, you can apply directly to City of Glasgow College and won't have to pay back the money if you're awarded it.
City of Glasgow College Students can find out how you can access student funding support here.
More details are available from the Citizens Advice Scotland and Students Awards Agency websites.