Team City makes Team UK for Europe's biggest skills competition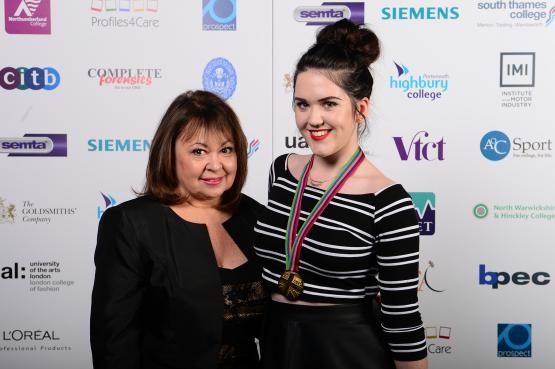 Isla McLarty Beauty Therapy City of Glasgow College EuroSkills 2016
Isla McLarty, beauty therapy student at City of Glasgow College, joins 18 other British apprentices to make up Team UK at EuroSkills Gothenburg 2016.
This year's event will be held from 1-3 December in Gothenburg, Sweden. It brings together Europe's best apprentices under the age of 25 to compete in more than 35 different skill areas, from visual merchandising and window dressing to stonemasonry and beauty therapy.
They will aim to better the haul of three gold medals, six silver medals and three medallions for excellence that Team UK achieved at the most recent EuroSkills competition in 2014.
This year's competitors will go on to compete for a place in the team that will represent the UK at WorldSkills in Abu Dhabi 2017.
WorldSkills UK champions world-class apprenticeships and technical skills by engaging young people in skills competitions, delivering experiential careers events, role modelling to challenge stereotypes and using research to support the apprenticeship agenda. Its goals are to support business competitiveness, young people's employability and excellence in standards.
For further information visit: www.worldskillsuk.org