Team City qualify for National Sport Finals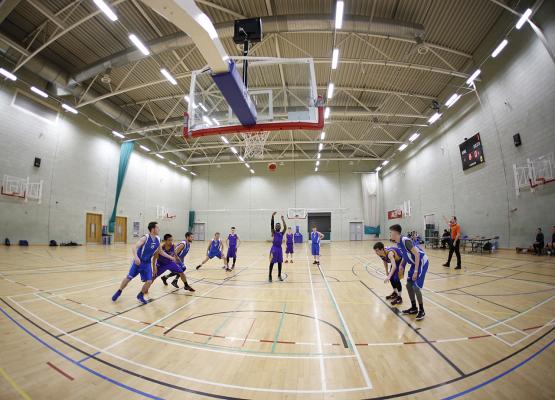 City of Glasgow College Men's Basketball Team
City of Glasgow College have qualified for the Scottish Student Sport College National Finals taking place at the University of Stirling on 18 May.
The college will be represented in four sports - rugby, badminton, basketball and volleyball in both male female teams.
Our men's basketball team won their recent semi-final tie against Dundee and Angus College. A delayed start did not deter them and the team wasa confident from the off racing into a 27-9 lead after only 10 minutes.
Team City continued to play with authority and held a 15 point lead going into the last quarter. Dundee and Angus then displayed the qualities that got took them to last year's final and began to make a comeback. With only five minutes to go, the lead was down to 6 points but a timely timeout was called by Team City to gain some momentum. The tactic worked with MVP Jules Ferry scoring two three pointers within thirty seconds which took the lead back up to 11 points with a few minutes to go.
The final score was never in doubt and to top off his fine performance, Jules scored another three pointer before the buzzer sounded at the end of play.
Team City will now play Perth College UHI in the final of the inaugural Scottish Student Sport Championships on 18 May joining the other City of Glasgow College sport teams in the finals.
If you're keen to take part in the SSS College National Finals then additional male and female competitors are needed for our badminton, basketball and volleyball teams. Those interested should contact sport co-ordinator Andrew.Kirk@cityofglasgowcollege.ac.uk.