BOARD AND GOVERNANCE
The Board of Management was established under the provisions of the Further and Higher Education (Scotland) Act 1992. The Board is the governing body of our College, responsible for setting the institution's strategic direction and for monitoring its performance. Along with the other Glasgow colleges they also deliver the aims and outcomes of the Regional Outcome Agreement for Glasgow.
The Board consists of a maximum of 18 Board members, including the Principal, 2 Student Members, and 2 Staff members (Teaching and Support). The remainder comprise individuals with experience in industrial, commercial, financial, educational, and other professional areas. They bring their expertise and experience on a voluntary basis.
Since August 2014, the Glasgow Colleges' Regional Board is responsible for appointing new board members to the three Glasgow College Boards, and for setting regional strategic priorities.
All Board of Management and Board Committee agendas, minutes and papers will be published and available in this section in due course.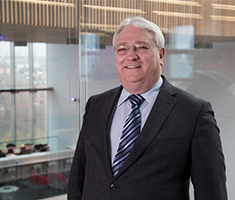 Alisdair Barron MBE
---
Alisdair Barron is the Chair of our Board of Management. He has a wealth of experience as a human resources and industrial relations specialist in the avionics, brewing, leisure and soccer industries, civil service and NHS. He is also a director of two national youth employment and skill development charities and chair, chief executive and president of three European paediatric palliative care charities. Alisdair is the longest serving member of Scotland's Children's Panel and received an MBE in 2006 for his work with sick children in Romania.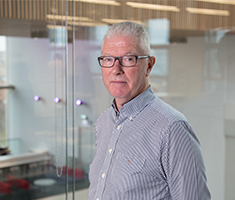 William George Black CBE
---
George was Glasgow City Council's Director of Finance for four years before serving as Chief Executive for 12 years. During that time, he had overall responsibility for a revenue budget of £2.3billion and a workforce of 32,000. He also chaired the Commonwealth Games Programme Board and co-chaired the Games Executive Committee. He retired in December 2014.
David Eaton
---
David currently works as Curriculum Leader for our School of Computing, based at City campus on Cathedral Sreet.
Prof. Jim Gallacher
---
Jim is Emeritus Professor of Lifelong Learning at Glasgow Caledonian University, and Honorary Professor at the University of the Highlands and Islands and the University of Stirling. He established the Centre for Research in Lifelong Learning (CRLL) at Caledonian in 1999, and was co-director until 2008. During his membership of the Scottish Funding Council from 2005-10, he chaired the Access and Inclusion Committee. He was also a member of the Glasgow College of Nautical Studies Board and now chairs the Scottish Universities Association for Lifelong Learning. Jim was an adviser to the Scottish Parliament's Enterprise and Lifelong Learning Committee for their inquiry into lifelong learning.
George L Galloway
---
George Galloway is the owner and Director of GLG Consultancy Ltd, an Executive Coaching, HR, Learning and Safety Consultancy working with SME's, Public Sector and Third Sector businesses across Scotland. George is also an associate consultant with DPG delivering CIPD accredited management qualifications to students, and also an associate HR and L&D consultant with CIPD.  He is a Past Chair of the Chartered Institute of Personnel (CIPD), and National Council member.
Prior to taking up a career in HR, George was an experienced Operator and Production Manager in the Paper Industry, with over 20 years' experience in operating and maintaining process plant & equipment. Early in his career, George was a senior shop steward. After leaving the Paper Industry George managed Learning & Development for a global oil company for nearly 10 years, recognised as a technical authority for competence assurance, coaching and development and apprentice management.
George currently holds a number of non-executive director positions (third sector & operational), coaching and mentoring Owners / Directors and supporting day-to-day management of the company board.
Prof. Tracey Howe
---
Tracey has held an extensive range of senior roles in UK universities with an impressive track record of consistent achievements. Originally a Chartered Physiotherapist she currently holds a personal Chair in Rehabilitation Sciences at Glasgow Caledonian University. She has served on numerous international and UK research commissioning, policy and governance panels. Her personal research has won numerous awards for their important contribution to priority areas of health policy. Tracey achieved a UK award for 'Innovation in recruitment and career development'. She is also Director of Cochrane Global Ageing, connecting people and organisations across the world to exchange ideas, evidence and expertise.
Karen Kelly
---
Karen has recently moved into freelance working specialising in financial management, organisational governance and programme oversight and assurance.  From 2012 to 2015 she was Head of Corporate Programmes at City of Edinburgh Council, responsible for overseeing and supporting a diverse range of projects. Prior to this she was Head of Financial Services and also spent time as Treasurer to the Royal Edinburgh Military Tattoo and Forth Road Bridge. Before joining City of Edinburgh Council in 2006 she was Head of Finance and ICT at East Dunbartonshire Council. Karen is a qualified member of the Chartered Institute of Public Finance and Accountancy, serving as Chair in 2008-09, and is a member of the Institute Council.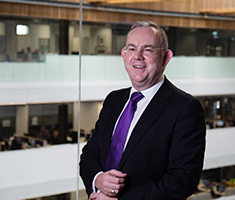 Paul Little
---
Paul Little is the founding Principal and CEO of Scotland's largest technical and professional skills college.
A Harvard Business School graduate and distinguished academic, Paul Little brings a wealth of experience in tertiary sector transformation, curriculum innovation and performance excellence.  
He has for the past 28 years successfully led and reshaped five UK colleges earning a national and international reputation as a visionary reformer, successful change agent, merger specialist and thought leader in redefining college education. He has successfully pioneered the merger of Glasgow's specialist colleges into a world class super college for 40,000 students.
As a qualified yacht skipper, Paul enjoys sailing. He served with HM Coastguard as a part-time search and rescue Officer for 30 years, completed several tours of duty with the US Coastguard and was decorated three times by the Queen.  
Colin McMurray
---
Colin started out as a deck cadet with BP Shipping before working his way up to Chief Officer with Sea Containers Ferries Scotland. He joined Clyde Marine Training in 2004 and is now MD. Colin also sits on a number of maritime committees, is president of the Scottish Shipping Benevolent Association, and was named Young Business Person of Year at the 2010 Glasgow Business Awards.
Graham Mitchell
---
Graham is a chartered surveyor with a background in facility and project management, including a variety of development types and values. He is currently MD of a family-run property investment company based in Glasgow. Before this, he was director of a property service business for 18 years, overseeing its growth into a multi-disciplined organisation with offices across Scotland.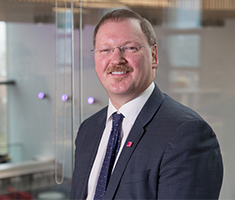 Stuart Patrick
---
Stuart Patrick is Chief Executive of Glasgow Chamber of Commerce, committed to the business success of Chamber members and championing the economic growth of the Glasgow city region.  Stuart joined the Chamber in 2009 having previously spent 17 years at Scottish Enterprise specialising in urban economic development and the transformation of Glasgow where he led Scottish Enterprise Glasgow. He qualified as a Chartered Accountant with Ernst & Young, has an MBA from Strathclyde University and an accountancy degree from Glasgow University.  He is a member of the Glasgow Economic Leadership board, chair of the Wise Group and sits on the boards of Clyde Gateway, Scottish Opera and Glasgow Science Centre.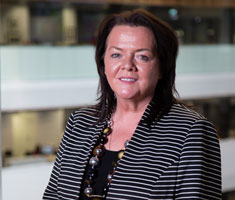 Anne Peters
---
Anne is the Founder and Managing Director of Halo Hotels, a privately owned hotel group comprising of four hotels in Central and South West Scotland.  The ethos behind the hotel group development is service excellence in a completely customer focused environment.  She was educated at the multi cultural Glasgow High School in Glasgow and completed a Bachelor of Arts Degree in Nursing Studies and quickly progressed into senior management within Healthcare.  Further studies whilst in full-time employment included a Masters Degree in Public Health and a Diploma in Business Management before moving into a different type of service industry, hospitality. 
Anne is a former Chairperson, Lanarkshire Tourism Partnership, Vice Chair of Ayrshire Tourism Association and member of Stirling Tourism Group, and keeps abreast of all that impacts Scottish Tourism and Hospitality.  Anne held the first post of Health Promotion Hospitals Coordinator within the World Health Organisation project 'Health Promoting Hospitals'.  She won the first Gold Award for Health Promotion in the Workplace in Scotland, developed the first Smoking Policy in Scottish Hospitals and sat on development committees for Minimal Intervention Health Interventions and Scotland's Green Code for Environmental Good Practice.
Eric Tottman-Trayner
---
After starting his engineering career in 1963, Eric worked for the South of Scotland Electricity Board (SSEB) on the construction, commissioning and operation of Hunterston B. He also worked at Torness and as a principal engineer for what is now British Energy Ltd. In 1999 he became a Technical Director with the Babtie Group before starting work at the Hunterston A decommissioning site in 2005. During this time he completed his nuclear power plant 'whole lifecycle' training, developing a reputation for offering pragmatic solutions in waste processing and decommissioning. Eric was the Chairman of the Board of Management of Central College of Commerce from 2003-2010. A keen musician, he is the proud owner of a Ramirez Spanish Guitar.
Lesley Woolfries
---
After graduating from the Mackintosh School of Architecture, Lesley joined Glasgow architects Holmes Miller in 2001, where she is now an Associate Director. She now works across the residential, commercial, sports and educational sectors and is a keen mentor of young talent in the construction industry. Lesley served on the Central Scotland branch committee of Women in Property for five years and was branch chairman in 2008. Passionate about sport, she also represented Scotland at the World Netball Championships in New Zealand and Jamaica.
Milea Leone
---
Milea is the President of the Students' Association for 2018-19. She has been a student at City of Glasgow College for two years and worked in the Students' Association (City SA) in 2017-18 as Vice President Social & Activities while studying Hospitality Management. Her aim is to give students the best possible experience and to get their voices heard. She hopes to make the Students' Association one that students are proud of and feel included in, offering them the opportunity to participate in a variety of clubs and societies to provide the best possible experience at this world class college. Students will have a stronger voice as CitySA works directly with all staff across the college to promote the benefits of class reps who collate feedback which can make a real difference.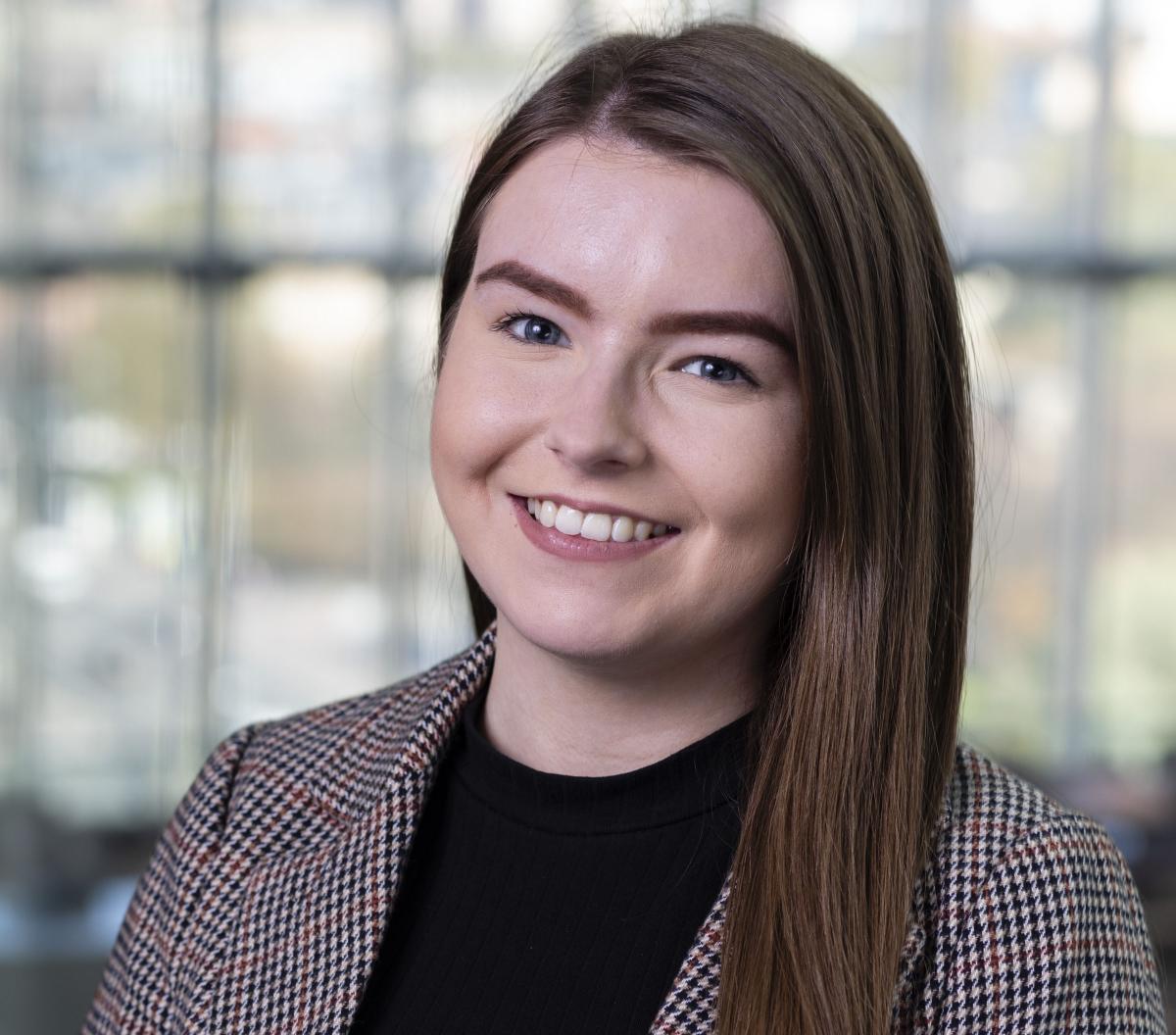 Alex Robertson
---
Alex is the Vice President Diversity and Wellbeing of the Students' Association for 2018-19. She is currently a second-year student studying an HND in Social Sciences and has been involved with the Students' Association since the big elections in March. Her aim for the year is to work on improving student mental health and access to support within the college. She is passionate about working on overall diversity and wellbeing to ensure that the student experience at City of Glasgow College is the best it can be.
Useful Links