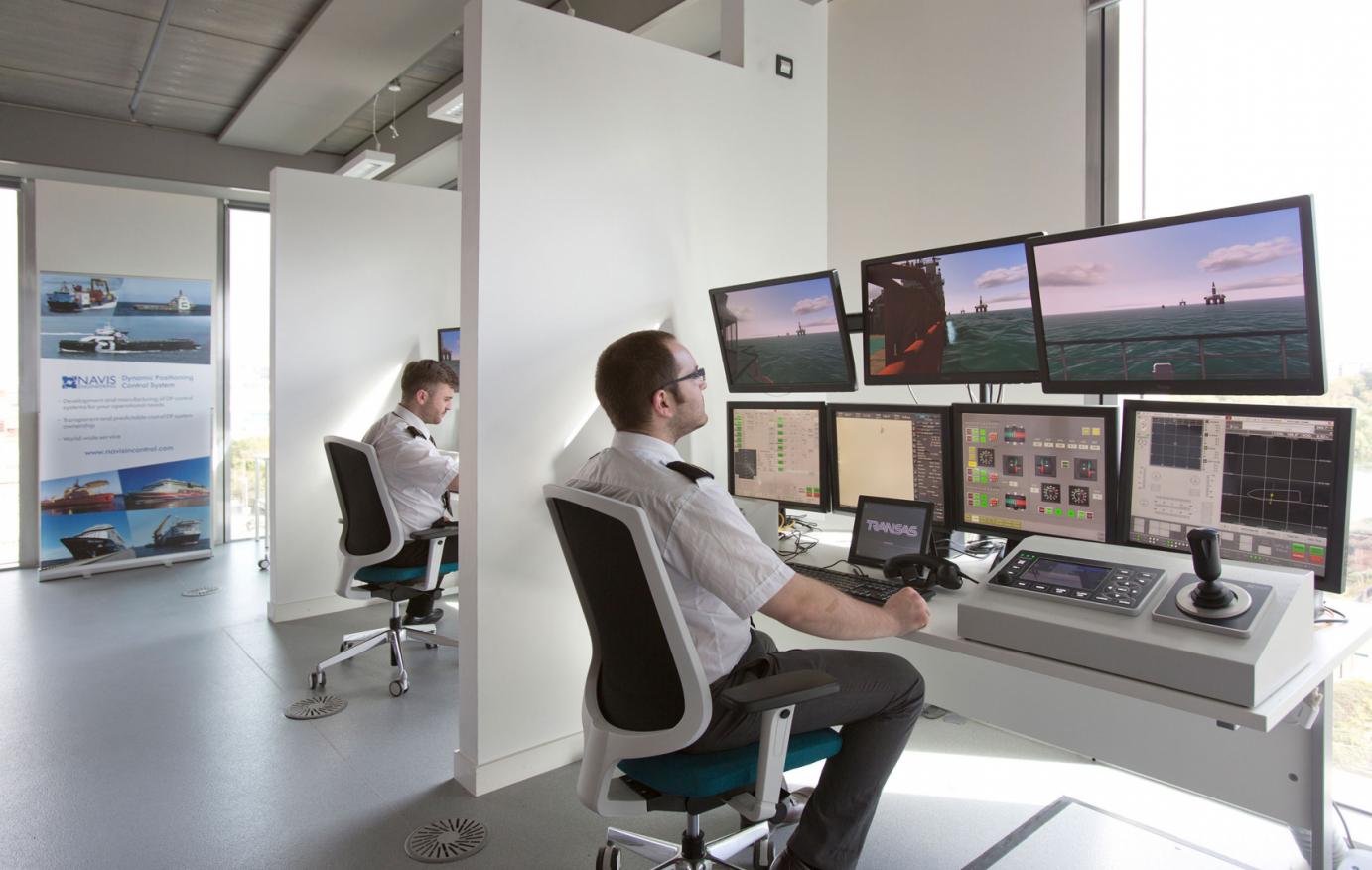 Dynamic Positioning Induction
(SCQF level 6)
Nautical Studies & Marine Engineering, Faculty of Nautical
Register Your Interest
Mode of Study
Part-time
Start Date
TBC
Day(s):
Tuesday
Time:
0:00 - 0:00
Location
Riverside Campus
Cost
£ 1098
Overview
The Dynamic Positioning Induction course is the first phase of the Nautical Institute training scheme for Dynamic Positioning Operators (DPO).
The course will provide participants with knowledge of Dynamic Positioning principles and includes practical exercises on a DP system. The course covers:
1. Principles of DP.
2. Elements of the DP System.
3. Practical Operation of the DP System.
4. Position Reference Systems.
5. Environment Sensors and Ancillary Equipment.
6. Power Generation and Supply and Propulsion.
7. DP Operations.
On successful completion of the course participants will be issued with a Nautical Institute DPO logbook.
Entry requirements
Minimum entry requirements
Candidates entering the Nautical Institute training scheme must hold one of the following certificates:
Deck – STCW Regulation II/1 - II/2 - II/3.
Engine - STCW Regulation III/1 – III /2 – III/3 – III/6.
ETO - STCW Regulation III/6.
Cadets – Prospective DPO's, who are in the process of training for an STCW certificate, can start the DP scheme and complete the DP Induction course and 30 days familiarisation sea time only.
Alternate marine vocational qualification may be considered on a case by case basis and the Nautical Institute should be contacted directly in this regard.
After the course
Careers
This course forms the initial phase of the Nautical Institute Dynamic Positioning Operator training scheme and can lead to employment as a Dynamic Positioning Operator upon successful completion of the entire scheme.
For more information on the Nautical Institute training scheme please visit: http://www.nautinst.org/en/dynamic-positioning/.
Mode of Study:




Part-time

Part-time

Start Date:




TBC

Day(s):

Tuesday

Time:

0:00

-

0:00

Location:




Riverside Campus

Cost:




£ 1098