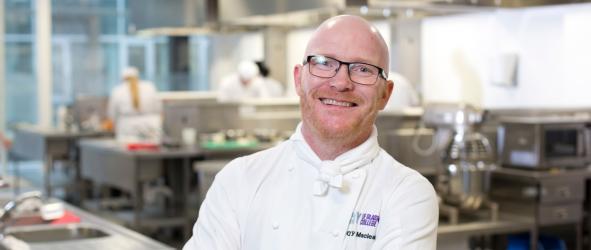 City of Glasgow College is delighted to announce an exclusive Christmas Demonstration and Christmas Dinner @ Scholars with multi-award winning MasterChef: The Professionals Champion 2016, Gary Maclean. 
The MasterChef 2016 Professionals Champion said, "Hosting these exclusive events in the college is an honour for me and will allow the assembled audience to not only watch as I prepare and cook my dishes but see how a professional chef works under pressure".
Book an event
A Taste of Summer
Enjoy highlights from Gary's 'A Taste of Summer' masterclass which took place in July 2017.