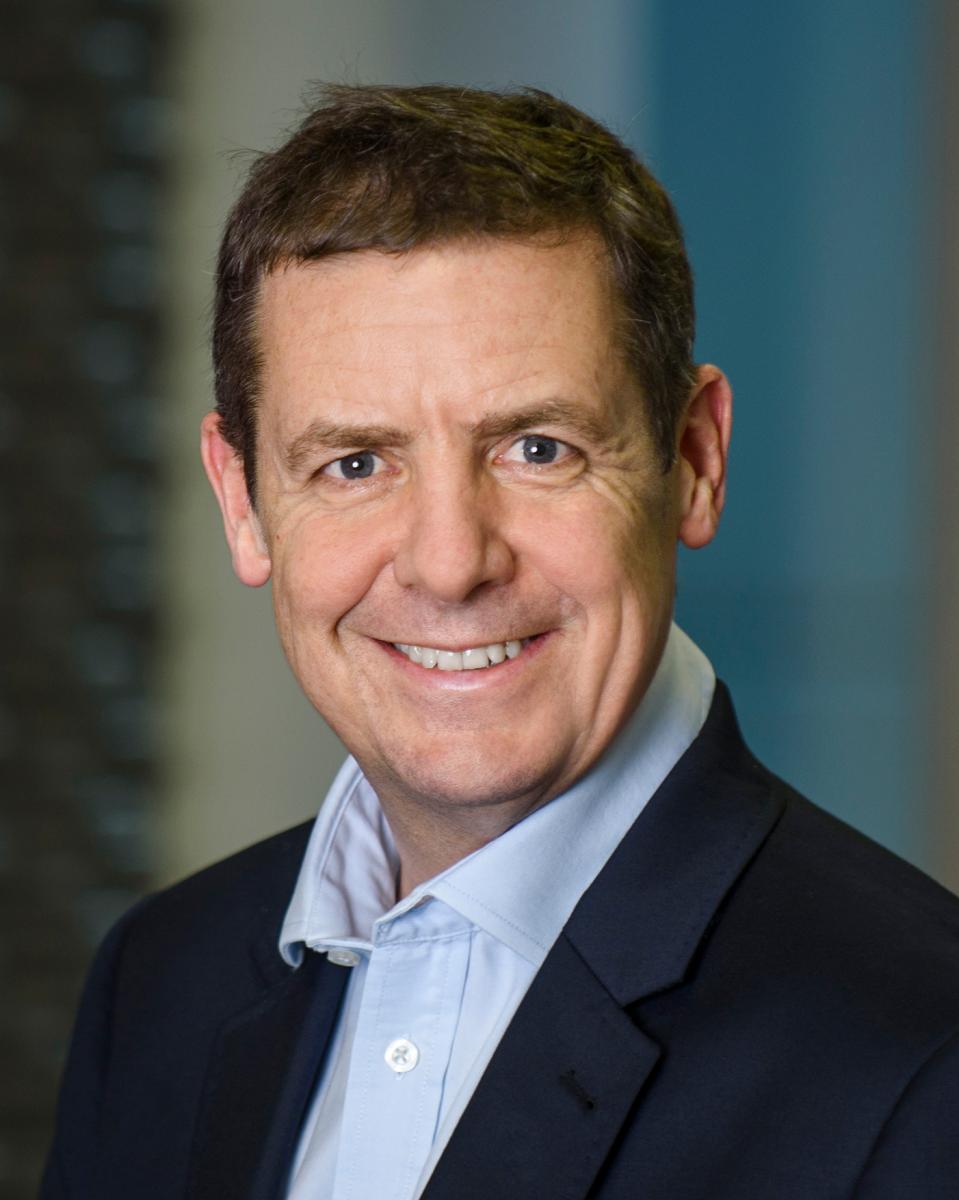 Guy Platten - Chief Executive Officer, UK Chamber of Shipping
---
Guy Platten is a master mariner with a long background in the marine industry. He was appointed Chief Executive Officer of the UK Chamber of Shipping in January 2014. His role includes responsibility for the UK shipping industry's relations with government and other relevant bodies (national and international) on all fiscal, economic, employment, safety and environment, security and other issues.
Prior to this, he was Chief Executive of Caledonian Maritime Assets (CMAL) Ltd. Establishing CMAL and building it into a respected company delivering vital transport infrastructure. He oversaw construction and delivery of two innovative hybrid ferries along with a number of significant harbour developments.
Before joining CMAL, Guy was Director of Marine Operations for the Northern Lighthouse Board and was responsible for the NLB fleet, Oban port facility, 24-hour monitor centre and providing navigational advice regarding the provision of Aids to Navigation around the coast of Scotland and the Isle of Man.
His career at sea began in 1982 with the Royal Fleet Auxiliary Service. Joining the RNLI as an Inspector of Lifeboats, latterly as Inspector for Scotland. He served with the MOD as a Salvage Officer.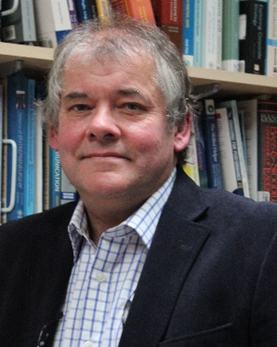 Dr Chris Haughton - EdD MA BA PGCC CertEd QTLS Master Mariner FNI FSET
---
Chris spent his early career at sea and obtained his Master's ticket before coming ashore to teach and manage in the UK's MET sector.
After some years at Videotel as Deputy Managing Director (where he remains a Consultant), he joined the Management School at Lancaster University as a teaching fellow, before moving on to form his own company and pursue an independent career in maritime educational consultancy, amongst other things.
In addition to qualifications as teacher and executive coach, Chris holds degrees in education and a doctorate from the University of Birmingham. He's a Fellow and past Council Member of the Nautical Institute; past Chair of their Professional Development Committee; and a Fellow of the Society for Education and Training.
Chris has facilitated learning in the public and private sectors for almost 30 years. He currently tutors and supervises on under and postgraduate distance learning programmes as well as designing and delivering leadership and personal development programmes for sea-going officers and shore staff. He is an external examiner on various MET programmes.
Chris lives in the North West of England and, apart from family, his passions include making music, gardening, theatre, fell-walking, cooking, cycling (slowly) and old Land Rovers. His driving force is to inspire others to engage in life-long learning, maximise their potential, and in so doing, extend their personal boundaries.
John Lloyd - FNI Chief Executive, The Nautical Institute
---
Captain John Lloyd was appointed Chief Executive of The Nautical Institute in May 2017 having previously been Chief Operating Officer. In this role, he was responsible for the Certification and Accreditation services including the Dynamic Positioning scheme and Oil Spill Response training programmes.
Previously he was Professor, Maritime Training at the Australian Maritime College (AMC) in charge of the international pathways for students and for delivery of Advanced level maritime simulation courses. In 2014 he inaugurated a new maritime college in Angola following a two-year development programme developed in conjunction with the City of Glasgow College and Sonangol.
Prior to this, he held appointments as Chief Executive Officer of the Vanuatu Maritime College in Santo, Vanuatu; and senior posts at Flagship Training Limited and Warsash Maritime Centre.
John is a Master Mariner and served as a Marine Pilot in Namibia from 1994 – 1995. He is a Master of Business Administration and an Adjunct Professor in the University of Tasmania, a Freeman of the (UK) Honourable Company of Master Mariners and a Younger Brother of Trinity House.
John, who is married with 2 grown-up children who live in Australia, is an international skier having (dis)-graced the slopes in Australia, Andorra, France, and New Zealand with his most recent excursion earlier this year in Val Thorens.
He continues to travel extensively representing the work of The Nautical Institute. He is looking forward to celebrating the NI's golden anniversary in 2022 and is already planning a world tour to visit members and branches.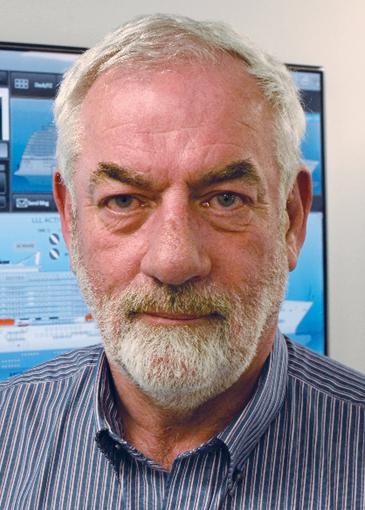 Graham Wagstaff MBE - Technical Simulation Business Development Manger, Transas Marine International Ltd
---
On leaving school Graham joined the Royal Navy in 1972. He completed 23 years' service in both diesel and nuclear submarines. During his service Graham was employed by Captain Submarine Sea Training as an instructor and course designer. Graham has instructed and been a victim in both nuclear propulsion and ship control simulators. In 1995 he was awarded the MBE for his service to submarines.
After retiring from the RN Graham studied computer based design and manufacturing.
Graham then took up the post of Technical and Sea Safety Training Manger for the Royal National Lifeboat Institution (RNLI). During his 11 years with the RNLI Graham was involved in managing the introduction of Technical Competence Based Training and the building of the Lifeboat Engineering College. On completion of this project Graham moved to Finning Caterpillar Ltd. At Finning he supervised a team of engineers commissioning and maintaining Caterpillar marine engines and generators.
Graham is currently working with the Transas engine room and liquid cargo simulation development teams developing the next generation of " total ship" simulators.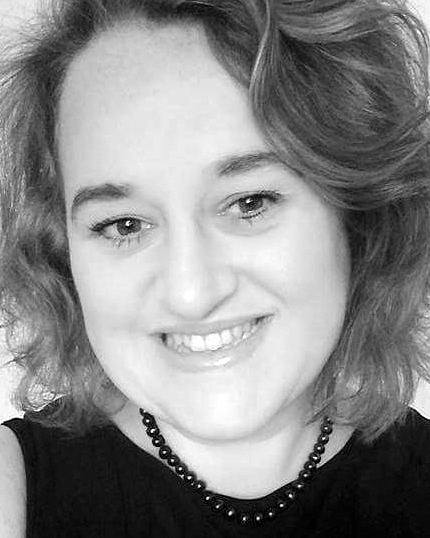 Helene Peter-Davies - Solicitor & Master Mariner
---
Helene Peter-Davies is a Solicitor and Master Mariner with more than 25 years' experience of the shipping industry. Commencing a dual cadetship at the age of 17, Helene gained 12 years' sea-going experience as both a deck and engineering officer firstly on a variety of tankers with Shell Tankers, later moving to container / general cargo vessels with Swires /China Navigation Company, off-shore (including stand-by, rig-support and dive-support vessels) with Maersk and Haliburton, and finally ro-ro, passenger and high-speed ferries with Stena Line.
From 2003 to 2009 she gained 2 years' experience in an OCIMF vetting role as Deputy Project Manager for an Oil Major and 4 years' lecturing experience in Marine Law at Glasgow College of Nautical Studies (now "City of Glasgow College"), and became Head of School of Nautical Studies with overall responsibility for the Certificate of Competency Courses for Deck Officers.
Helene qualified as a solicitor in 2012, having joined MFB Solicitors in 2009, and is part of the Casualty Response Team. She specialises in admiralty law with a strong salvage/wreck removal focus in addition to traditional admiralty and dry shipping areas. She has experience of Lloyd's Salvage Arbitration, LMAA and High Court proceedings.
Helene is a member of WISTA-UK, an Associate Fellow of the Nautical Institute, a Liveryman of the Honourable Company of Master Mariners, and a Supporting Member of the LMAA.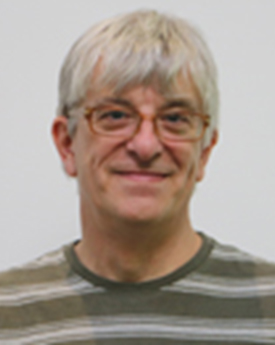 Simon Thompson - McAfee Online Safety Learning Officer, Bletchley Park
---
Simon joined the Bletchley Park Learning Team in November 2017, providing outreach to schools, parents and seniors in conjunction with volunteers from McAfee. Obtaining a PGCE in 2011, he has taught Business, English and Computing at Level 3 and 4 in a variety of schools and colleges.
Simon also has broad experience in the print and publishing industry that includes technical and managerial roles at Jane's Information Group (now IHS Jane's), Oxford University Press and Routledge.
Formerly a Senior NCO in the Intelligence Corps, he has a background in intelligence collection and analysis, and continues to maintain a keen interest in military history.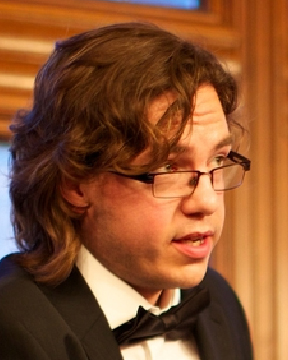 Thomas Briggs - Learning Manager, Bletchley Park
---
Thomas has been working in the Bletchley Park Trust's Learning department for five years, during which time he has, among other things, developed the Enigma Outreach programme which visits schools with a genuine, working Enigma machine.
Prior to this he was a Mathematics Teacher in Secondary schools, running an after school "Cipher Club" which lead him inexorably to his current role.
Outside work he is a keen cinemagoer, amateur guitarist, avid reader, armchair astronomer and organiser of a local MathsJam.
Chris Dunn - Chief Naval Architect
---
Chris has over 20 years' experience in the Shipbuilding and Offshore Wind sectors in the West of Scotland. Starting his professional career in a graduate position in 1995, Chris gained experience in many of the technical departments within the Upper Clyde shipyards in his 17 years with BAE Systems.
He moved from his position as a Technical Project Manager, where he was responsible for managing and executing the build strategy and transportation aspects of the two Clyde-built QEC Aircraft Carrier blocks, in 2011 and spent 3 years helping develop the offshore wind turbine manufacture, transportation, assembly and logistics strategies for Gamesa Offshore Wind. He returned to shipbuilding as the Head of the Technical Department and Drawing Office at Ferguson Marine in January 2015 and is responsible for providing technical leadership and naval architectural support to the design, construction and repair of our marine vessels.
Chris has a B.Eng(Hons) in Naval Architecture and Ocean Engineering (1995) from the University of Glasgow. He is a Chartered Engineer and a Member of the Royal Institute of Naval Architecture.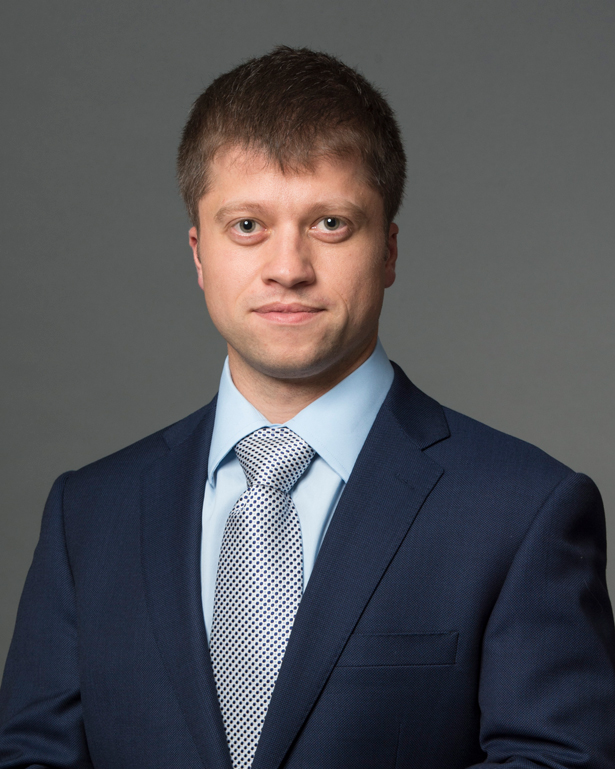 Petar Modev - Head of Ship Inspections, Thomas Miller
---
Petar Modev joined Thomas Miller as Loss Prevention Executive in 2014. In his current role as Head of Ship Inspections he coordinates the Condition Survey scheme for the UK P&I Club and provides technical and loss prevention advice to Members. He is an ex-mariner and had previously worked at sea, up to the rank of Chief Officer, for more than eight years. 
His main areas of expertise are tanker and offshore operations and his key interest is the Human Factors in marine accidents. These are also the main areas that Petar focuses on in his loss prevention work with the Members.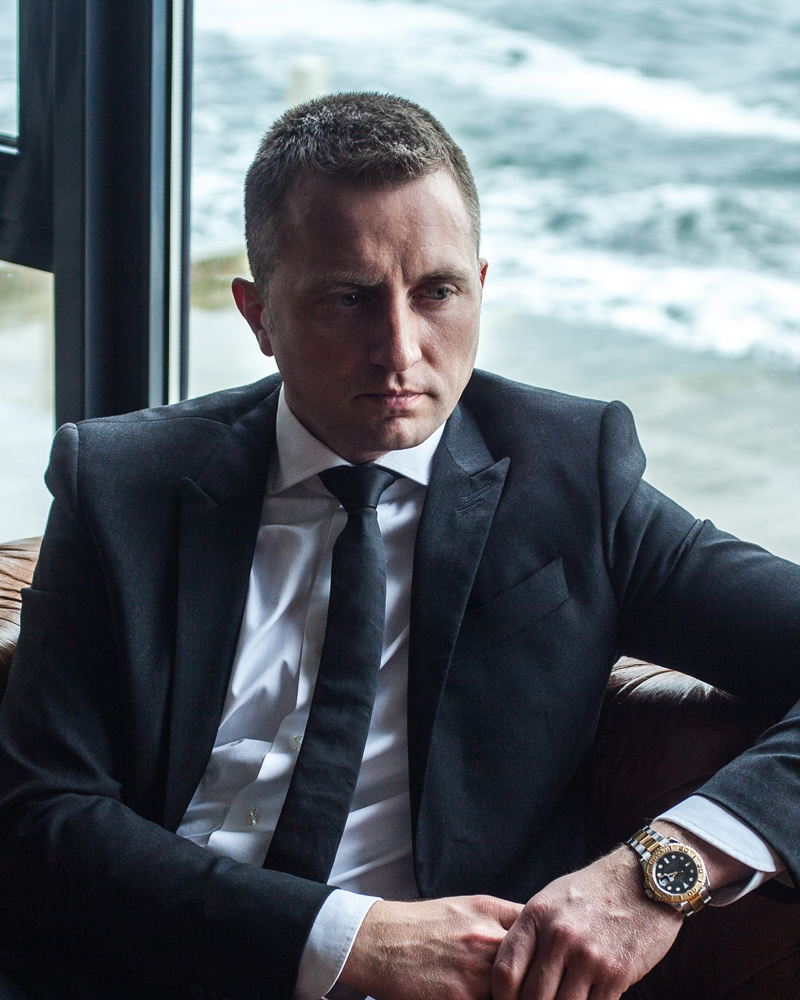 Alexander Varvarenko - Owner & CEO of VARAMAR Group, Veles Bulk and ShipNEXT
---
Alexander Varvarenko is owner and CEO of VARAMAR Group - the first shipping (ocean-transport) company to introduce and use Bitcoin in exchange for transportation. He is also owner and CEO of a Veles Bulk and ShipNEXT - the international shipping market-place with fully automated e-mail recognition, calculation and matching platform, as well as a chartering / contract management solution.
Having succeeded in automating and digitalizing the most complex segment of shipping - dry-bulk, wet-bulk and heavy/oversized cargo - his next step is integrating Blockchain on ShipNEXT and introducing a full-scale crypto-currency exchange in sea-freight.
Alexander has 17 years' experience in shipping industry and is a Founder of the Ukrainian ShipBrokers Club.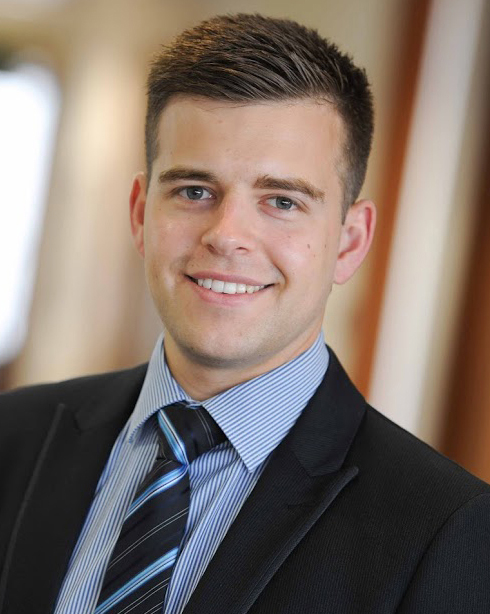 Matt Crane - Head of Maritime Technology & Innovation, Department for Transport
---
Matthew Crane is Head of Maritime & Innovation at the UK Department for Transport, a role he has held since September 2017.
Matthew is responsible for the Department for Transport's Smart Shipping Work Programme, looking at how the UK Government can support the development of autonomous systems and the use of technology in the maritime sector.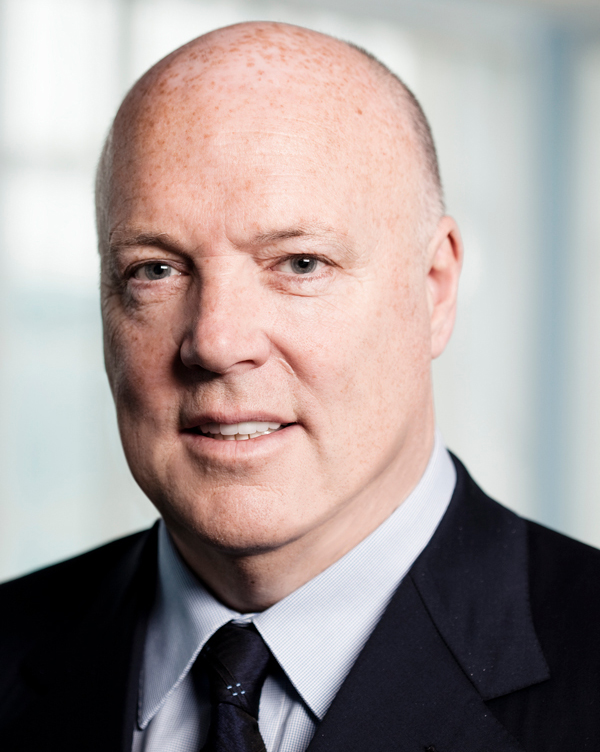 ---
In 1992 Jim bought 29.9% of a small Scottish engineering company, Clyde Blowers plc, which had a full listing on the London Stock Exchange. Today Clyde Blowers has portfolio of 90 Companies in 30 different countries, employing 6,000 people around the world, with an annual turnover in excess of £1.4 billion and has become one of the leading European Engineering Industrial Investors.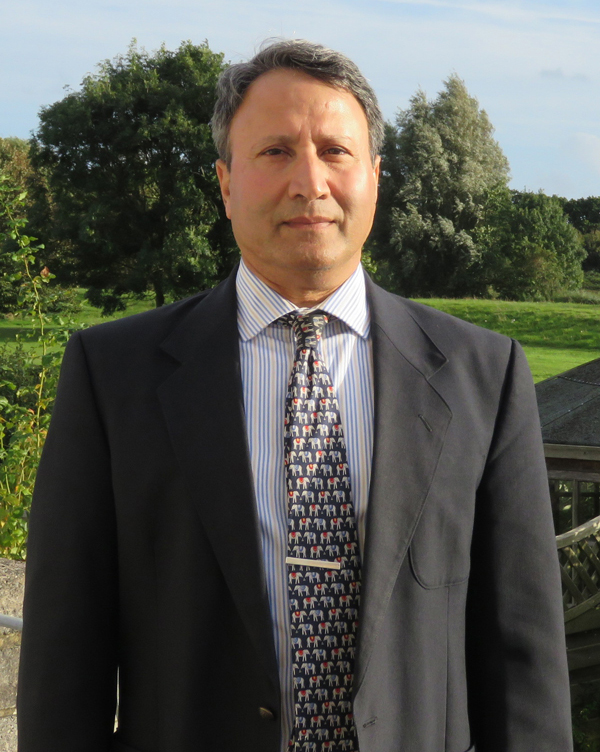 ---
Captain Rakesh Pandit, a Fellow of the Royal Institute of Navigation, has led a distinguished international career in shipping for nearly 40 years.
From 1978 to 1994 he sailed across the world on merchant ships of various types, in various ascending ranks from the Deck Cadet to the Ship Master.
In 1994, he was offered shore posting in Australia by the Anglo-Australian mining firm, the BHP Billiton, where he oversaw and supervised loading of bulk ore and coal cargoes on ships whilst based at some of the biggest bulk mineral loading ports in the world.
From 1996 to 2007 he entered and ventured into academia, teaching nautical subjects in Australian and United Kingdom maritime university and college, whilst also acquiring post graduate qualifications in maritime management.
Since 2008, he has been employed with the Maritime and Coastguard Agency (MCA), the executive agency of UK government's Department for Transport (DfT). As the Nautical Policy Lead, he advises the UK government on nautical matters and represents the country at the International Maritime Organization (IMO), the United Nations' specialized agency for the safety and security of shipping and the prevention of marine pollution by ships.
He has been a founding member of the UK's cross industry and government forum on unmanned ships, the Maritime Autonomous Systems Regulatory Working Group (MASRWG), since its inception in September 2014. He represents MCA and DfT on the MASRWG on technical matters and as navigation safety expert.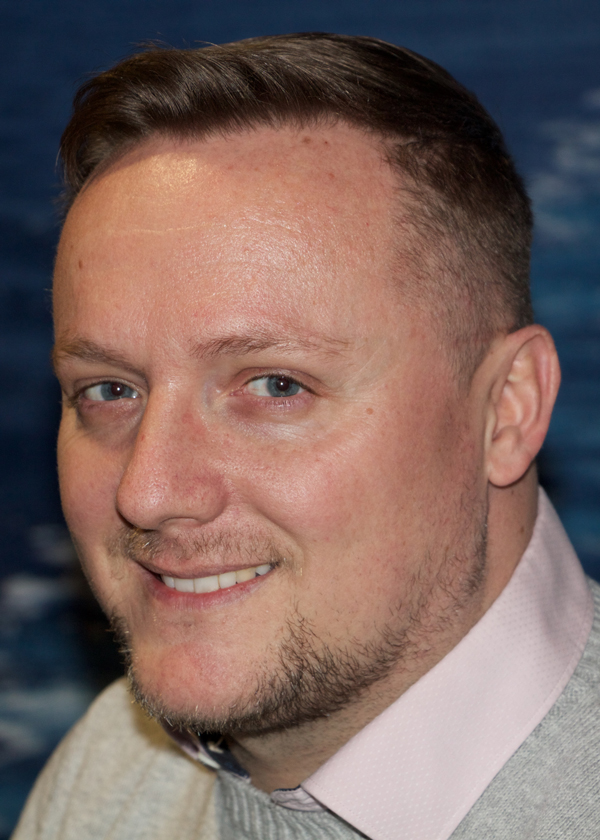 Lee Clarke – UK Cadet Training Manager, V. Group
---
Lee Clarke has 16 years' experience in the Maritime Industry starting as a Cadet Officer at Fleetwood Nautical College in 2002 joining V.Group in 2016 where he is UK Cadet Manager based in Glasgow. He was previously an officer of the last working Royal Mail ship, St Helena, where his role included training cadets.
Part of a global crew management team, Lee's role is focused on mentoring and supporting cadets as well as management of clients to ensure they meet the requirements for cadet training.
In his spare time, Lee is Commanding Officer of a Sea Cadets unit as well as a voluntary relief captain of training ships TS John Jerwood and TS Jack Petchey.
An associate fellow of the Royal Institute of Navigation, board member and honorary secretary of the King George Fund for Seafarers (Seafarers UK) on the Isle of Man, Executive Member of the Isle of Man Shipping Association, Lee is also founder of the Manx Rainbow Association and was awarded Diversity Champion of the Year 2017 for his work.