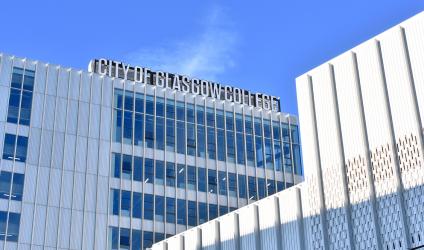 City of Glasgow College is located in the heart of Scotland's biggest City.  The College has two sites; the first, Riverside Campus which opened in 2015, is on the south bank of the River Clyde directly across from one of the City's largest public parkland spaces, Glasgow Green.  The second site, City Campus which opened in 2016, is on Cathedral Street, and proudly sits half way between the historic St Mungo's Cathedral and the vibrant City Centre.  From each of our two College sites our visitors have only a short walk to experience the variety of nightlife, art galleries, shopping, museums and restaurants that Glasgow has on offer.  
Amongst its many attractions Scotland, and in particular Glasgow, offers Art, Food and Drink, Music, Theatre, History and many more lifestyle choices for its residents and visitors.  There may be opportunities to experience a range of festivals and events during the Summer School.  Scotland has a rich and varied culture and Glasgow is seen as one of its most welcoming cities.  Recently the city hosted the Commonwealth Games (2014) and the Homeless Soccer World Cup (2016) when many thousands of people from outside of the city visited Glasgow.  Uniquely Glasgow hosted the MOBO (Music of Black Origin) Awards for the 5th time in November 2016.  
City of Glasgow College's mission is to 'Let Learning Flourish' and we are one of the largest Colleges in Scotland servicing over 30,000 students every year, with over 1000 members of staff.  Our modern and technology rich College buildings are award winning and truly World Class.  You will have an opportunity to meet and interact with other Summer School participants in the College's many common areas including salons, libraries, cafes and gym.  We anticipate that there will be local, UK and international participants on a range of programmes who will contribute to a diverse and vibrant environment in the College.  
Visitors who elect to participate on a residential basis may be accommodated in the College's own new student residence located at the Riverside Campus which forms part of the College's £228 million buildings development.  Other accommodation nearby is also used for visitors, offering similar levels of facilities and comfort for guests in ideal locations across the City.
The cost of each Summer School includes all materials and equipment and is based on 12 participants undertaking the programme.  It also includes a daily lunch allowance and all transport costs and entry fees associated with any commercial and cultural organised visits.
For further information please contact us.