Laura Morrison
City of Glasgow College graduate, Laura Morrison, didn't enjoy school and wanted to travel the world, which she did.
"I waited many years after leaving school to complete my education because I chose to travel and from there decided what path I wanted to take," explained Laura.
"I didn't like school but knew that to get to university I'd have to obtain certain qualifications. For me college was a better environment."
The 28-year-old, who attended Kilsyth Academy, chose to study Travel and Tourism, and initially completed her HNC at New College Lanarkshire because it was close to her home.
"I decided to do the HND at City of Glasgow College because I felt the course structure and subjects were more suited to what I wanted do. I enjoyed my time there. The staff were very knowledgeable in terms of industry experience.
"I feel college gave me a better chance of employment within the travel industry and provided me with a solid step towards university."
Laura is currently doing a Business Development Internship at David Urquhart Travel.
"Some of the tasks I carry out are very similar to the work I did at college, so it was good to have gained that real life experience.
"I achieved a BA (Hons) in International Business & Tourism Management at Glasgow Caledonian University. I plan is to complete a Masters' Degree and then hope to go on and do a PhD or a professional doctorate."
Find out about our Travel and Tourism courses still accepting applications.
Image Style: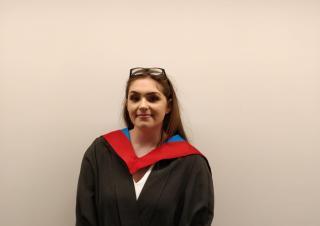 I feel college gave me a better chance of employment within the travel industry and provided me with a solid step towards university
Laura Morrison