Mark Gibson
Two years ago Mark Gibson was working in a job where he felt he wasn't going anywhere. He saw an advert for City of Glasgow College's Men in Childcare course and applied. He had been thinking about working in Early Education and Childcare for a while and felt the time was right to take the plunge back into education. 
He studied the Men in Childcare (NQ) course and the HNC in Childhood Practice which he graduates from in November. He is now doing an HND in Childhood Practice.
Mark learned a lot from the courses and the knowledge he has gained has opened a number of possible avenues of work and study for him. He thought the classes were really interesting and found he could really get 'stuck in' to them, saying: 
"There is so much more that goes into Early Education and Childcare than I realised. During my HNC, I went out on placement to a nursery which was the first time that I had ever been in a position of working with children. This was a great experience, getting to put our knowledge into practice. The placement staff and college lecturers were very supportive throughout the year and this helped boost my confidence. "
During his HNC, Mark was selected to go on a trip to Tampere, Finland with the college. 
"This was a massive eye-opening experience as we were able to see one of the top childcare systems in the world in action and take back what we learned to our own working lives," said Mark.
"The trip helped me to get more experience in what is out there for children and young adults and how it differs in Finland compared to what is available in Scotland. The trip also gave me the opportunity to talk to other people and get their views and ideas on childcare and see how they differ from yours which can expand your knowledge on it."
"I found that all the visits were very interesting. Some of them were not aimed towards childcare but it was interesting to see the differences to Scotland and I found that there was always something that I could take to working in childcare. Even if it was just the way that I conducted myself in how I work. Also… MOOMINS!"
"I would advise anyone to go for it. You won't regret it. Although it seems like there is even more work on top of your coursework, it is so worth it. Learning Finnish is really fun and everyone in Finland generally speaks English if you get stuck. It seems like a once in a lifetime opportunity and is well worth it."
"I would recommend it to anyone! It is a great opportunity to learn more and expand your future opportunities."
While studying for his NQ and HNC, Mark was also learning British Sign Language. The lecturers were very interested and keen for him to try and incorporate it where possible and which he was able to do on a number of occasions. Learning BSL will help his future goal of working with deaf children.
"I feel that I am on a career path that I am really comfortable with. The route I wanted to go down has changed a couple of times but I have always been able to go to the lecturers for the support and advice I needed."
Progressing from NQ to HNC to HND has allowed Mark to gain the knowledge he needs to be able to work confidently in a childcare setting and thanks to all that he has learned he has hopes of reaching managerial level.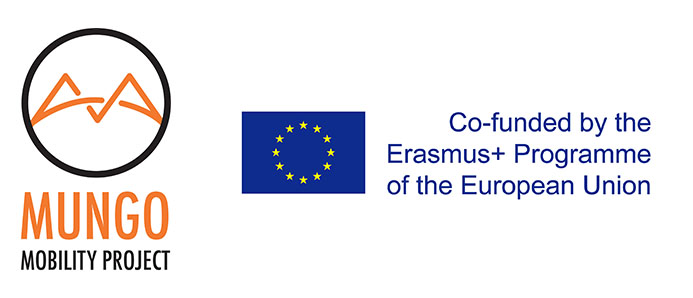 Image Style:
During my HNC, I went out on placement to a nursery. This was a great experience, getting to put our knowledge into practice.
Mark Gibson