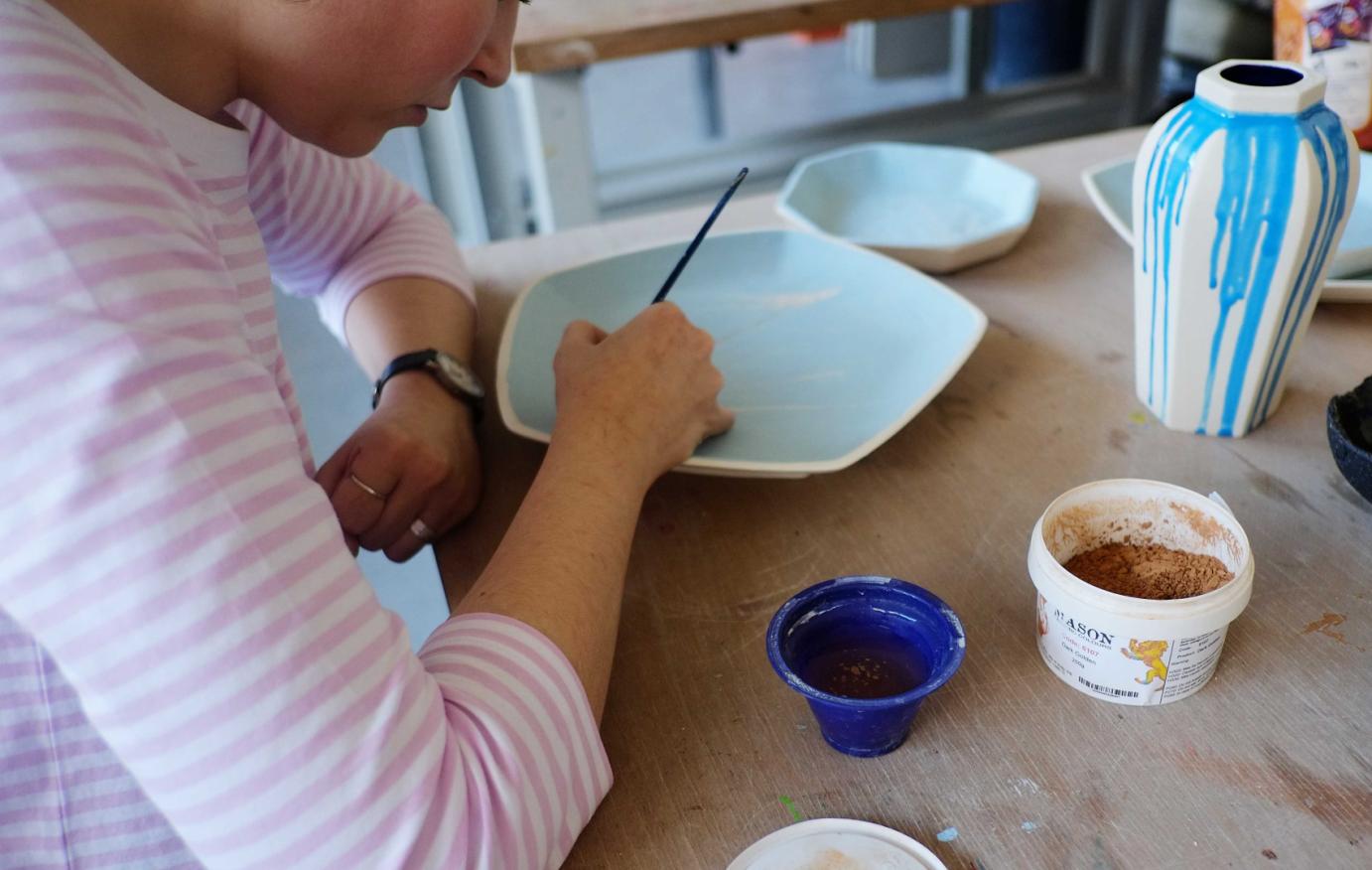 Ceramic Art
Fine Arts & Photography, Faculty of Creative Industries
Course full
Mode of Study
Evening
Start Date
11th Jan 2018, 15 weeks
11th Jan 2018, 15 weeks
Day(s):
Thursday
Time:
18:00 - 21:00
See alternative times and dates »
Location
City Campus
Cost
£ 223
Overview
Are you interested in working with clay or already have a little experience of ceramics and want to increase your knowledge?
This course introduces you to the various techniques involved in ceramic art including hand building, slip casting, throwing, glazing and stacking.
This practical course takes place in one of our workshops, which are equipped with state-of-the-art kilns and firing bisque to give you practical experience.
Entry requirements
Minimum entry requirements
No experience is necessary. The course is suitable for beginners as well as those with some experience of ceramics.
What you study
You'll study:
Hand Building.
Slip–casting.
Throwing.
Mould-making.
Glazing.
Stacking.
Firing Bisque and Glaze Kilns.
Alternative Dates and Times
Days(s)
Time
Dates
Duration
Duration
Course
Tuesday

18:00

-

21:00

9th Jan 2018 - 1st May 2018
15 weeks
15 weeks
View »
Mode of Study:




Evening

Evening and Weekends

Start Date:




11th Jan 2018, 15 weeks

Day(s):

Thursday

Time:

18:00

-

21:00

Location:




City Campus

Cost:




£ 223