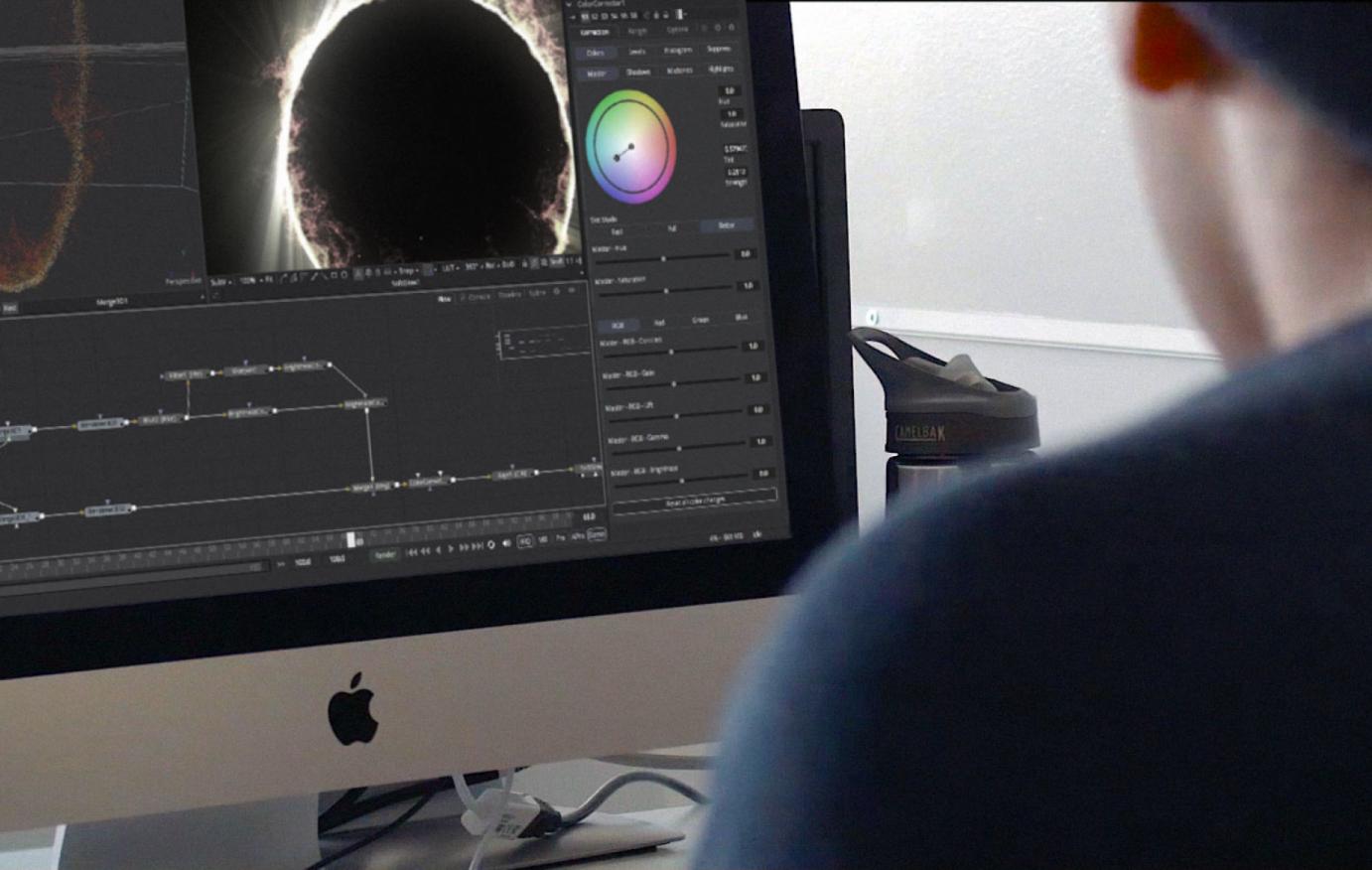 Introduction To BlackMagic Design Fusion
Design Crafts & Graphic Arts, Faculty of Creative Industries
Mode of Study
Evening
Start Date
10th Jan 2018, 10 weeks
10th Jan 2018, 10 weeks
Day(s):
Wednesday
Time:
18:00 - 21:00
Location
City Campus
Cost
£ 113
Overview
This is a basic course introducing Blackmagic Design Fusion - a powerful node-based 2D/3D compositing and visual effects application. Fusion has been used in over 1000 Hollywood features and countless VFX sequences, broadcast productions, commercials, title sequences, motion graphics and music videos.
Entry requirements
Minimum entry requirements
You just need basic computer skills and an interest in professional visual effects for this course, but some elementary knowledge of basic video editing or Adobe Photoshop and/or Adobe After Effects would be beneficial.
What you study
You'll study:
The workspace.
Node-based workflow.
Introduction to node-based Compositing: 2D.
Working with still images and video.
Basic text handling.
Colour Correction.
Masking.
Introduction to node-based Compositing: 3D.
Particle systems.
Rendering.
Mode of Study:




Evening

Evening and Weekends

Start Date:




10th Jan 2018, 10 weeks

Day(s):

Wednesday

Time:

18:00

-

21:00

Location:




City Campus

Cost:




£ 113