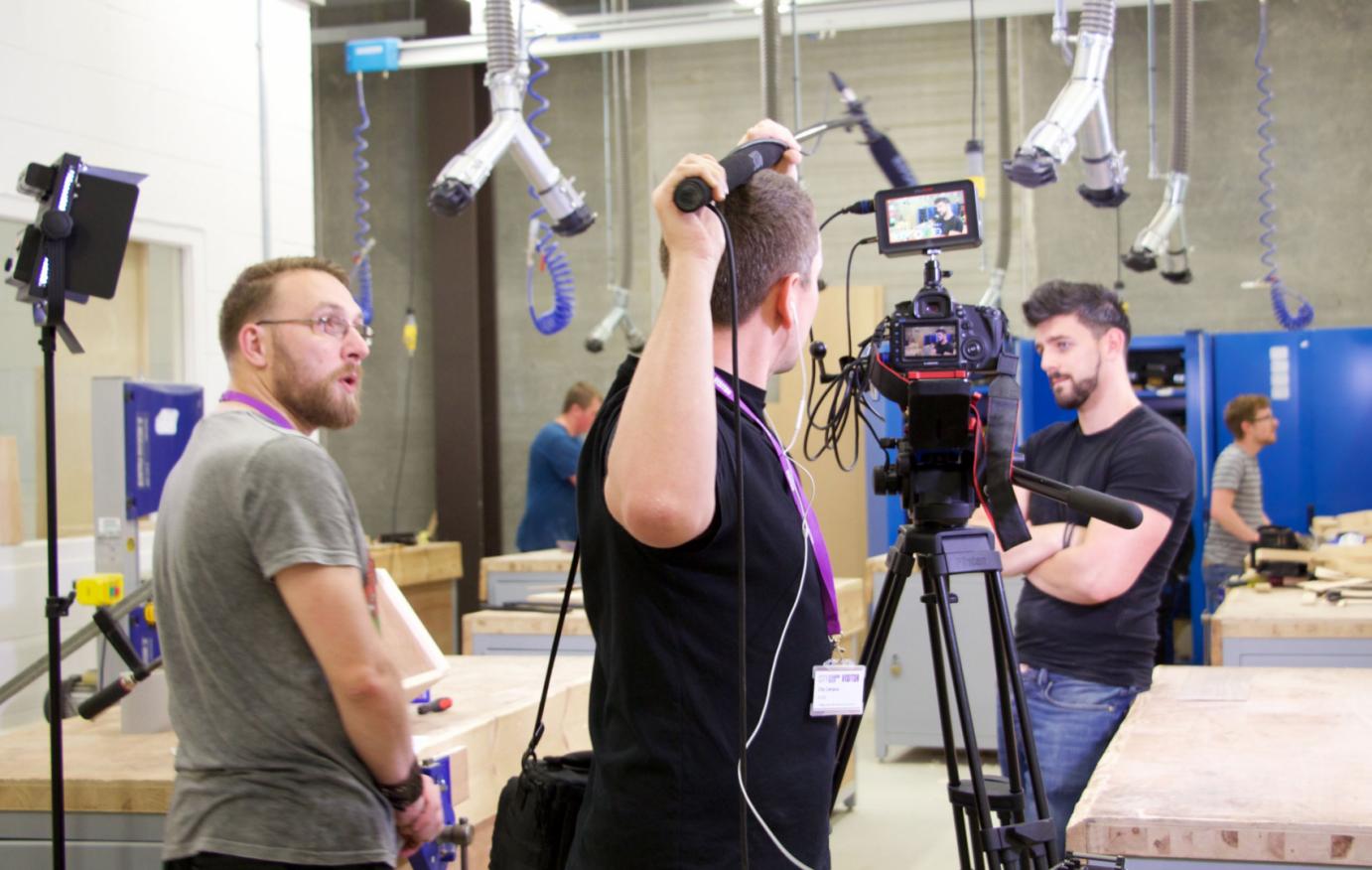 Introduction to Digital Video
Media, Faculty of Creative Industries
Mode of Study
Evening
Start Date
28th Feb 2018, 10 weeks
28th Feb 2018, 10 weeks
Day(s):
Wednesday
Time:
18:00 - 21:00
Location
City Campus
Cost
£ 113
Overview
This is a practical ten-week course in which you will learn to operate a professional video camera. We will take you through the basics of video production including pre-production, production and post-production processes.
Pre-production will include camera set up, focus, shot composition and white balance; production will concentrate on location filming and post-production will look at editing and effects.
You will not need to bring any equipment as all equipment, hardware and software are provided. We will be using the Adobe Premier Pro editing package from Adobe Creative suite.
On completion of this course, you will have your own showreel which you can use when applying for an advanced full-time course.
What you study
You'll study:
Film Fundamentals like White Balance, Aperture and Depth of Field.
Creating Shots.
Building Scenes.
Editing your Footage using Adobe Premiere Pro.
Planning, Storyboarding and Shooting a Short Film.
After the course
Careers
You can apply for a full-time television course.
Mode of Study:




Evening

Evening and Weekends

Start Date:




28th Feb 2018, 10 weeks

Day(s):

Wednesday

Time:

18:00

-

21:00

Location:




City Campus

Cost:




£ 113