Nautical Studies
Below is a list of all City of Glasgow College Nautical Studies subjects organised alphabetically, including Deck Officer Trainee Programmes, Advanced Tanker Courses, and more. Many are offered at HNC and HND level, and we have a wide range of courses available on a Full Time, Part Time, Evening, and Saturday basis.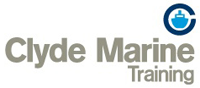 The School of Nautical Studies works closely with, and provides training for, a number of organisations including Clyde Marine Training which recruits approximately 50% of the annual Trainee Officer intake for the British Merchant Navy. Other companies include; Northern Marine Ship Management, Sonangol USA, Bibby Ship Management Ltd, Maersk Crewing and Carnival Cruises.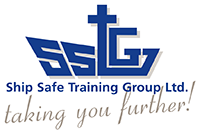 We also work with the Ship Safe Training Group (SSTG).
The SSTG recruits new entrant deck and engineer officer cadets for a career at sea onboard our members' vessels operating worldwide. Their member companies include, Global Marine Systems, P&O Ferries, North Star Shipping and Evergreen Marine.
All course information is correct at the time of publication. However, we are currently conducting a review of all full time course which may lead to changes. City of Glasgow College reserves the right to amend or update this information at any time.
We have a full range of courses from mandatory training for Deck Officers to a range of short courses such as MCA, RYA, Personal Safety and Social Responsibility (PSSR) and Personal Survival Techniques (PST) for the professional development of Merchant Navy Officers and crew. Browse all of our Marine Operations courses.
Follow our Marine Operations on Facebook.

Background image: