The Institute of Innovation and Knowledge Exchange (IKE) is the UK's professional body for innovators. It accredits and certificates innovation practices. We influence the inter-relationship between education, business, and government through research and collaborative networks. Our Innovation Manifesto highlights our commitment to support the development of innovative people and organisations.
IKE's work is guided by the Innovation Council, which brings together senior business leaders representing different economic sectors. IKE runs think-tanks, conducts research studies, develops new business models and tools and supports organisations to benchmark their strategies and develop their innovation capabilities.
IKE Institute Scotland
The Scottish branch of the Institute of Innovation and Knowledge Exchange (IKE) is based at City of Glasgow College. City of Glasgow College is one of the largest and most progressive colleges in the UK. The College holds the Investor in Innovations Standard and the STEM Assured Standard. 
The college currently offers 2 courses:-
For further information on how our courses can help your organisation see our IKE Brochure.
Douglas Morrison
Scottish IKE Institute Director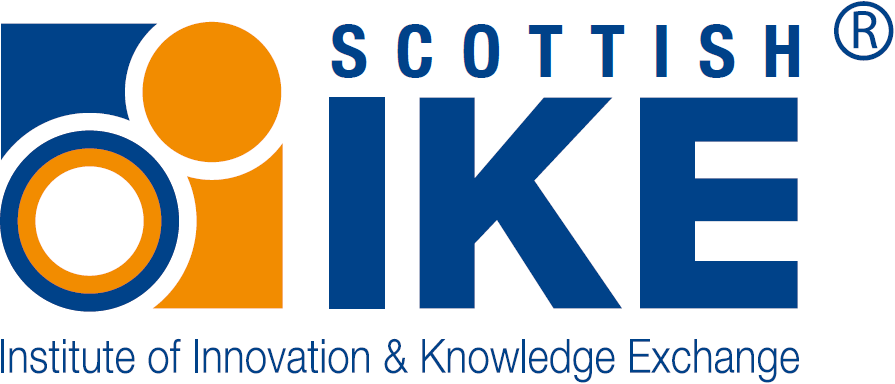 Innovation Video
Innovation Services
Contact Information
Phone: 0141 375 5209.
@IKEInnovation.
Faculty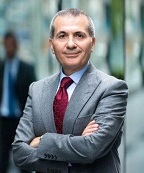 Prof Sa'ad Sam Medhat, PhD MPhil CEng
FIET FCIM FCMI FRSA FIKE FIoD
Professor Medhat is Chief Executive of the Institute of Innovation and Knowledge Exchange where he helps businesses and academic institutions develop effective strategies for growth. Medhat is a Trustee of the STEM Foundation, a Visiting Professor to University of Suffolk, a Visiting Professor to the University of St Mark & St John, a serial entrepreneur, a business innovator, and an inventor with patents and extensive publications and books worldwide. Medhat sits on the boards of a number of international companies and colleges.  He has worked in business, education and policy and has a unique perspective on what makes an organisation really innovative.
Medhat has an established reputation for driving forward ideas and making things happen. Former roles include Vice President of NASDAQ technology company, IBM Professor of Concurrent Engineering, Intergraph Professor of Electronic Design Automation, founding Principal & Chief Executive of the University of Dubai, Director of the Engineering and Technology Board, Governor of Activate Learning (a group of colleges in Oxfordshire and Berkshire). He holds a Ph.D. and Master degrees in engineering and technology and is a fellow of a number of royal chartered professional institutions in technology, management and marketing.
Medhat will be supported by members of the innovation faculty in the delivery of this programme.
Douglas Morrison, Scottish IKE Institute Director.
Douglas is an experienced educator with a demonstrated history of working in the further and higher education sector. His areas of interest include STEM, innovation, digital disruption, educational policy, technology enhanced learning and gender equality issues. He is currently Director of Operations and Future Skills at Construction Scotland Innovation Centre. Douglas holds a Masters Degree in Educational Technology and is a Doctor of Philosophy (Ph.D.) candidate researching gender, habitus and games based learning at the University of Strathclyde. He is a Fellow of Institute for Innovation and Knowledge Exchange (FIKE), Scottish Director of the Institute of Innovation and Knowledge Exchange and co-founder of UNITE GLOBAL, a charitable organisation designing assistive aids for disabled children and victims of humanitarian disasters. Douglas is a member of the Board of Management at Glasgow City of Science and Innovation, an associate staff member at the Universities of Stirling and Dundee and has recently been appointed to the Core Skills Development Team at the National Manufacturing Institute for Scotland. He also holds advisory positions at the Royal Society of Edinburgh (gender), Scottish Funding Council (gender) and Skills Development Scotland (gender).