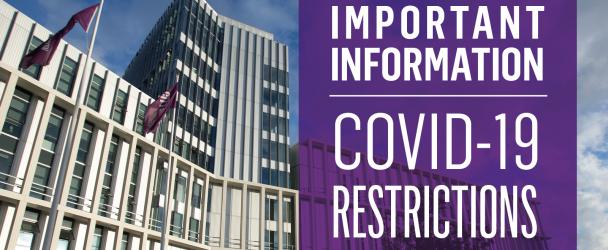 Covid Rules - Updated Tuesday 1 June 2021
The Scottish Government has announced how the nation will move out of lockdown, with Glasgow joining the majority of mainland Scotland by moving to level 2 from Saturday 5 June. That means most learning and teaching will continue online. However, a number of students are currently permitted on campus - mostly those completing practical courses. Check your timetable to confirm if your course is included. 
If you are scheduled to be on campus you should attend and please remember FACTS and follow all on-campus safety advice.
Free Covid-19 lateral-flow test kits are also available for collection. While the tests are voluntary, we strongly encourage you to make use of them at home.  The test kits are for anyone who does not have symptoms of Covid-19.  If you are displaying symptoms or think you might have coronavirus, please do not come into college.
The health and wellbeing of our students and staff remains our top priority and we continue to be guided by the latest government and expert medical advice. Please do not come into college unless advised to do so. 
If you have symptoms of or test positive for Covid-19 do not come into college. Tell us immediately by contacting covidsymptoms@cityofglasgowcollege.ac.uk. 
Please remember, student support and advice are available online or you can email: studentservices@cityofglasgowcollege.ac.uk. 
If you need further information about your residence lease, please contact: accommodation@cityofglasgowcollege.ac.uk or 0141 375 5534.