New Funding to Support International Mobility Opportunities for Students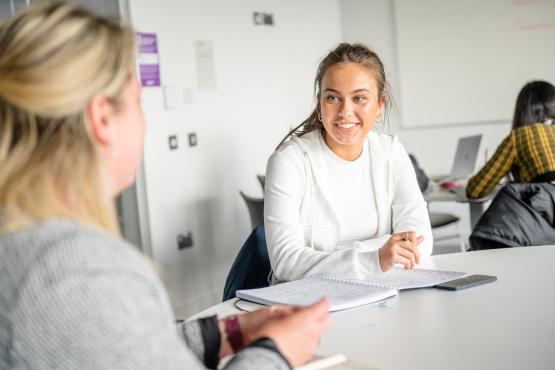 City of Glasgow College has secured its largest ever project to facilitate international mobility opportunities for students.
The Mungo Mobility Project 2022 (MMP22) will support students in both Further and Higher Education programmes. Helping to develop transferable and occupational skills, encouraging accessibility, diversity and inclusiveness and promoting mobility as an effective method of developing skills and competencies for our students.
The project is funded through the UK Government Turing Scheme, a global programme to study and work abroad. The scheme provides funding for international opportunities in education and training across the world.
We have secured 345 places (326 FE/19 HE) to support enhanced learning experiences for our students across - Bakery, Barbering, Beauty & Complementary Therapies, Business & IT, Cabin Crew, Care (including Assisted Learners), Construction, Hairdressing & Make-Up Artistry, Hospitality & Events, Professional Cookery, Sports, Tourism and WorldSkills.
Students will visit and study in Canada, Finland, Germany, Greece, Lanzarote, Latvia, the Netherlands and Malta.
Susan Watson, Funding officer at City of Glasgow College, said:
"We are delighted to have secured these new funds to support our students to experience new cultures and learning environments. MMP22 will help position the College as a reliable and innovative partner in education and training and show that in a truly globalised world, our students can support a sustainable future and one that will promote diversity, inclusiveness and education for all.
This project will also help raise the awareness of using high-quality geographic mobility as an effective method in developing skills and assist in the achievement of a number of areas highlighted in the College's Corporate Development Strategy."
Stuart McDowall, Head of Innovation & STEM at City of Glasgow College, added:
"I am thrilled that the college has managed to transition to the Turing Scheme, especially after the opportunities of Erasmus+ had been impacted by Brexit.
At City, our purpose is to Let Learning Flourish and our success in obtaining these funds will allow this to continue. Our faculty teams have embraced this new programme to provide accessible mobility opportunities to engage disadvantaged learners and support the employment aspirations of all participants.
Our students will visit and study in some fantastic colleges and countries and we look forward to supporting the growth of internationalisation across all faculties in the College."