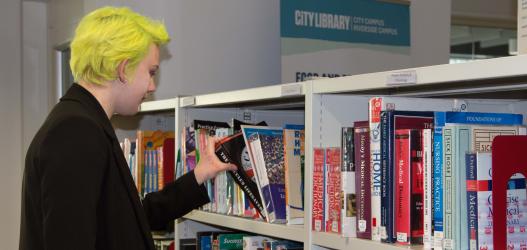 Hardship Fund
What is the Hardship Fund?
The Hardship Fund, also known as the Discretionary Fund, is extra funding given to the College by Scottish Government to help support students financially. The fund is intended for students who are experiencing financial issues. The fund is used to help towards costs such as accommodation, utility bills, travel and study costs. We welcome applications from all students but give priority to lone parents, people in their own tenancy (including Halls), over 60s, students paying their own fees, student carers, estranged students and care experienced students. 
Students do not need to repay this fund; however, money is limited and not all applications are successful.
Who can apply?
To apply you must be a registered student studying a certified course and have applied for and be receiving the full amount of funding available to you. For example, a full-time HND student should be getting the full Student Loan available to them.
Full-time students are assessed based on their income and expenditure and awards are given related to financial deficit. Please note that not all costs will be included and some costs are capped to ensure fair assessment. 
Part-time students can apply; however, we're limited to assisting with travel and course materials costs. 
ESOL students can apply for help towards their travel costs. Students must meet residency conditions and live more than 2 miles from the College. Priority is given to those in receipt of benefits. 
Students who are seeking asylum may be supported with travel costs; however, this will depend on your course and mode of study. 
COVID Funds 2021/22
This year we have additional funds available for some students. These funds are known as COVID funds and are available to students who have been directly impacted by the COVID-19 pandemic including:
EU students who cannot normally access living cost support.
International students who need to quarantine on arrival to the UK. 
Part-time students who may have lost income during the pandemic.
How to Apply
Applications for 2021/22 will open on 16 August 2021. To apply, email studentadvisors@cityofglasgowcollege.ac.uk or drop-in to Student Services to meet with a Student Advisor. Let us know your student reference number or date of birth and a we will check your eligibility and contact you within 2 working days to talk about your situation. After this, if you are eligible, you will receive a link to the online application.  
Evidence for your Application
When you apply, you will be asked to provide evidence to support your application. You must provide:
A recent bank statement covering at least four weeks.
Evidence of your income e.g. SAAS award letter, wage slip, Universal Credit breakdown, etc.
Evidence of accommodation costs e.g. tenancy agreement, mortgage statement or letter from home.
You can provide additional evidence such as credit card bills, rent arrears statements and evidence of debt repayments.
Contact Us
Student Advisors are available for drop-in at Student Services or you can get in touch with us by email or phone. We're open Monday- Friday 8.45am-4.45pm. 
Tel: 0141 375 5192
Email: studentadvisors@cityofglasgowcollege.ac.uk.   
Follow our Advisors on social media
Twitter: @cogcadvisors 
Instagram: @cogcadvisors
Facebook: /cogcadvisors