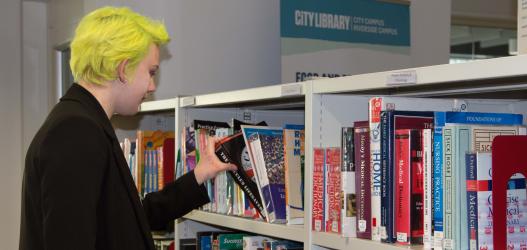 Hardship Funds
Support for continuing students
1st year HND students and 3rd year BA students cannot apply for benefits over the summer vacation. As such, we are opening Hardship Funds early for this group to apply for support over the summer. To be eligible you must:
Have residency in the UK.
Be in receipt of a Student Loan or Care Experienced Bursary.
Be returning to College in August/September for 2nd year HND or 4th year BA.
To apply, email studentadvisors@cityofglasgowcollege.ac.uk to request a link to the online application form. 
Students who have completed their NC/NQ in June
If you have completed your course you are now eligible to apply for Universal Credit to support you.
Applications for Universal Credit are made online through the Department for Work and Pensions.
It may take up to 6 weeks for you to get your first payment.
If you are currently in receipt of Tax Credits these will stop if you apply for Universal Credit.
Because there may have a delay between your final Bursary/EMA payment and your first benefit payment, we encourage you to make an application to the Hardship Fund for help while you wait. 
To apply, email studentadvisors@cityofglasgowcollege.ac.uk to request an application form. Applications must be with us by 30 June 2020. 
If you have any questions, please don't hesitate to get in touch with us by email or through our social media channels @cogcadvisors. If you need to speak to an Advisor we can arrange virtual meetings through Zoom and Microsoft Teams.
What is the Hardship Fund?
The Hardship Fund, also known as the Discretionary Fund, is extra funding given to the College by the Government to help support students financially. The fund is intended for students who are experiencing financial problems or have higher than average expenditure. The fund is used to help towards costs such as accommodation, utility bills, travel and study costs. We welcome applications from all students but give priority to lone parents, people in their own tenancy (including Halls), over 60s, students paying their own fees and those who are Care Experienced.
Students do not need to repay this fund; however, money is limited so not all applications are successful.
Who can apply?
To apply you must be a registered student studying a certified course and have applied for and be receiving the full amount of funding available to you. For example, a full-time HND student should be getting the full Student Loan available to them.
Full-time students may receive up to a maximum of £4,000; however, most students receive less than this. Part-time students can apply; however, we're limited to assisting with travel and course materials costs.
ESOL students can apply for help towards their travel costs; however, priority is given to those in receipt of benefits and you must live more than 2 miles from the College.
How to Apply
You should meet with a Student Advisor who will talk to you about your situation and eligibility. If you are eligible, the Student Advisor will set up an online application for you and send you an email with a link to the application form. You must submit evidence with your application. For more information email studentadvisors@cityofglasgowcollege.ac.uk.