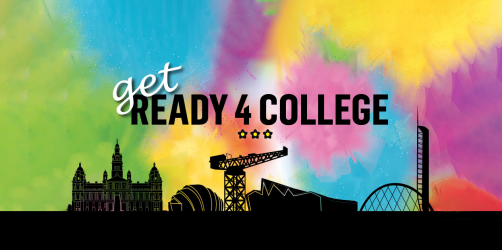 Are you ready?
So you have your offer and you're looking forward to coming to the City of Glasgow College. Remember, there are things you need to think about before you start.
Accommodation: If you're moving to Glasgow to study then choosing where to live in the city can be daunting. Our Accommodation Guide can offer some clear and unbiased advice on what options are out there. 
Care Experienced: We're committed to supporting students who have been, or are in, care. If this is you, find out more about our support here.
Childcare: This is available for students studying full time and some part-time courses. You can get more information on our Funding Page.
Discretionary Hardship Fund: This a means-tested, non-repayable Government fund administered by our Student Advisors. Find out more in our Discretionary Fund Guide.
Funding: If you haven't applied for your funding yet you'll find information on what's available for your course on our Funding page.
Medical care: If you're moving away from home, you'll need to register with a GP and Dentist in Glasgow just in case you get ill. Search for your nearest one here. 
Student Induction and enrolment: Information on induction and enrolment dates can be found here.
Term dates and student holidays: You can find term dates and holidays here.
Vaccinations: it's important to ensure your vaccinations are up-to-date. Check the NHS website for information on planning for becoming a student and protecting your overall health and wellbeing - Getting Medical Care as a Student.
Have you forgotten anything?
We've created a handy Spend time NOW, Save time LATER checklist to help you get ready. 
Why not come along to one of our Drop-In Sessions throughout the summer?
Want to connect with other students let us know which courses you're studying using #newtoCOGC.