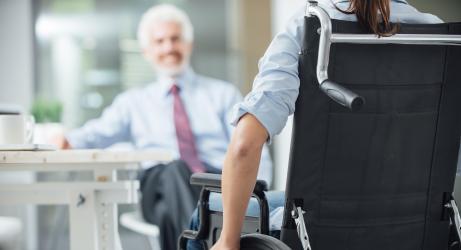 Social Model of Disability
We're proud to adopt the Social Model of Disability. This states that society creates attitudinal, institutional, and environmental barriers which excludes people with impairments from participating in society. From this perspective, people with impairments are not inherently disabled. However, people become disabled by a disabling society and the solution is therefore to remove these barriers. For more information, please refer to the Inclusion Scotland website.
Because we're committed to disability equality, if you need reasonable adjustments to participate in college life we'll do all we can to meet your requirements.
Learning support
We have Learning Support bases at our City Campus and Riverside Campus. You can pop in and see us from Monday to Friday between 8.45 am and 4.45 pm.
Useful Links
AccessAble have conducted detailed access assessments of all our buildings and the majority of our support services. Relevant guides were then published online, giving users plenty of info about their particular needs.
Further information
Any questions? Please call our Equality, Diversity & Inclusion team on 0141 375 5464 / 5402, or email us at: