Quiet Reflection
The quiet reflection room is a place for quiet reflection, prayer and meditation for people of all faiths or none. Here are a few things to remember:
Please respect other users and leave the space as you found it
If you have any issues, please speak to the Equality, Diversity and Inclusion team.
You'll find The Quiet Reflection Room at the following locations:
City Campus
Level 2, behind Reception (adjacent to the Allan Glen's Place entrance) 
Riverside Campus
Main Building, Ground Floor (adjacent to lifts and opposite the Students' Association)
Download a copy of our Spiritual Welfare leaflet.
Chaplaincy
What is the chaplaincy service?
Our Chaplaincy team supports the diverse spiritual needs of CoGC students and staff and help celebrate various dates throughout the year. We have representatives from a range of faith communities, including the Humanist Society.
Why would you get in touch?
As a relatively new service, the team are keen to engage with CoGC students and staff. They can provide a listening ear and give support during difficult times. This is provided in a confidential and informal way. Chaplains can help with questions of values and identity. 
Why do chaplains volunteer at CoGC?
Chaplains recognise that we have spiritual needs, as well as educational and social ones when studying or working. They hope to assist our community with our various journeys. 
How can you get in touch?
You can contact the chaplaincy by emailing:
Alternatively, you can contact any of the individual chaplains below:
Religion/belief

Contact

Contact details

Church of Scotland 

Rev Alastair Duncan

Free Church

Rev Kenny Boyd

kenneth@boyd151.orangehome.co.uk

Tel: 0141 424 3486

Hindu

Srihari Vallabhajousula

Jewish

Rabbi Yossi Bodenheim

Humanist

Claire Digance

Roman Catholic Chaplaincy
Brother Antony Connelly CP
antonycp76@yahoo.com

Sailors' Society

Rev. Stephen Prem

Tel: 07885287652

Sailors' Society

Becky Haldane

Tel: 07808249175

Sikh

Sukhcharan Kaur

07800640367

Episcopal

Darren Jackson

Friends International
Douglas Humphris

douglas.humphris@friendsinternational.uk

Tel: 07740471674
We also have strong links with Glasgow Central Mosque which is very close to our Riverside campus. If you would like to find out more, please contact Habib Rauf, Email: habib.rauf@hotmail.co.uk, Tel: 07826850714.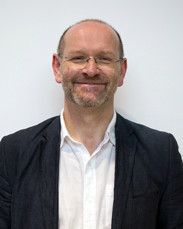 Rev. Alastair S. Duncan (Church of Scotland)
---
Alastair is one of the Christian chaplains on the team and is the minister at St George's Tron Church of Scotland in Buchanan Street/Nelson Mandela Place next to Buchanan Street Subway station. He is married with three grown-up children (one of them a CoGC former student) and in his spare time (ha!) he enjoys films, music and city life.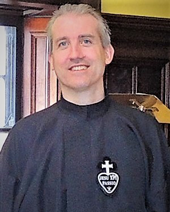 Brother Antony Connelly CP (Roman Catholic Chaplaincy)
---
Antony is a member of the Passionist Order ministering in St. Mungo's Parish, Townhead (behind the City Campus). He is a graduate of both Glasgow and Strathclyde Universities, where he specialised in the Biomedical Sciences. He has also spent several years as a missionary amongst some very poor communities in Mexico, Italy and Kenya.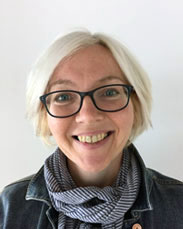 Claire Digance (Humanist)
---
Claire is the Humanist Chaplain for the college and a registered Humanist Celebrant with Humanist Society Scotland. When not at the College, Claire conducts Humanist funerals, namings and wedding ceremonies all over Scotland but mainly in Glasgow and the West. Claire's also lucky enough to have a Chaplain's Assistant, her awesome eight year old daughter, Flora.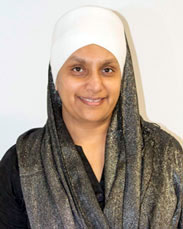 Sukhcharan Kaur (Sikh)
---
Sukhcharan is the College's Sikh Chaplain and represents the national and advocacy charity, Sikhs in Scotland.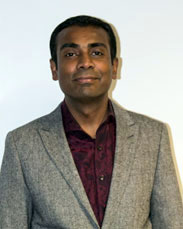 Rev. Stephen Prem (Sailors' Society)
---
Stephen started his career as a Marine Engineer (Sailor) and is now the Pastor at a Church in the Gorbals. He is married and has two children.
Mr Srihari Vallabhajousoula (Hindu)
---
Srihari volunteers as a Priest at the Hindu Temple of Scotland and works as a surgeon in the NHS. He is part of a team which organises various religious and cultural events at the temple. Srihari is delighted to be one of the Chaplains on the team and is looking forward to serving the staff and students of all faiths or none.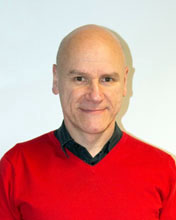 Rev. Kenny Boyd (Free Church of Scotland)
---
Kenny is one of the Christian chaplains on the team and is the minister at Govanhill Free Church on the Southside of Glasgow (see www.govanhillfreechurch.org) He is married (his wife works at COGC) and loves football, history and travelling in Italy (when he can!).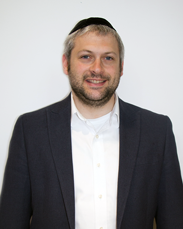 Rabbi Yossi Bodenheim (Jewish)
---
Yossi and his wife Sarah hold Chaplaincy positions across the whole of Scotland, from the Highlands down to Glasgow and Edinburgh. They love having a good time, hanging out, creating a warm welcoming home, making lots of food and meeting new people. They are famous for their Regional Weekends which typically attract around 50 people.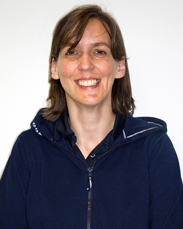 Becky Haldane (Sailor's Society)
---
Becky works for Sailors' Society and is an ordained Elim minister. She is one of the Christian chaplains, but is here it help students of any faith and none, particularly those studying in the Faculty of Nautical Studies. In her spare time Becky does Krav Maga, and plays with her cat Sophia.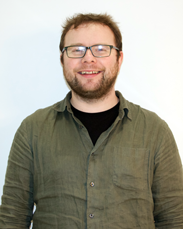 Darren Jackson (Episcopal)
---
Darren is one of the Christian chaplains on campus. He is involved in the leadership of St Silas Episcopal Church in the West End of Glasgow. He works part time as a counsellor and is a trained person-centred therapist. He also works for a Christian charity which has an emphasis on supporting students.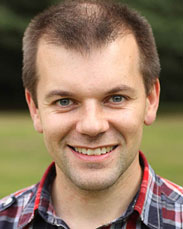 Douglas Humphris (Friends International)
---
Douglas is a chaplain to international students of all faiths. He works for a Christian charity with a focus on supporting international students in the UK. He is married with three young children, and he enjoys running and kite flying.
Any questions? Please call our Equality, Diversity & Inclusion team on 0141 375 5464 / 5402, or email us at:
edi@cityofglasgowcollege.ac.uk.
AccessAble Information
AccessAble give you the detailed information you need to work out if a place is going to be accessible to you.  The Detailed Accessibility Guides tell you all about a venue's access.