Quiet Reflection
The quiet reflection room is a place for quiet reflection, prayer and meditation for people of all faiths or none. Here are a few things to remember:
Please respect other users and leave the space as you found it
If you have any issues, please speak to the Equality, Diversity and Inclusion team.
You'll find The Quiet Reflection Room at the following locations:
City Campus
Level 2, behind Reception (adjacent to the Allan Glen's Place entrance) 
Riverside Campus
Main Building, Ground Floor (adjacent to lifts and opposite the Students' Association)
Download a copy of our Spiritual Welfare leaflet.
Chaplaincy
What is the chaplaincy service?
Our Chaplaincy team supports the diverse spiritual needs of CoGC students and staff and help celebrate various dates throughout the year. We have representatives from a range of faith communities, including the Humanist Society.
Why would you get in touch?
As a relatively new service, the team are keen to engage with CoGC students and staff. They can provide a listening ear and give support during difficult times. This is provided in a confidential and informal way. Chaplains can help with questions of values and identity. 
Why do chaplains volunteer at CoGC?
Chaplains recognise that we have spiritual needs, as well as educational and social ones when studying or working. They hope to assist our community with our various journeys. 
How can you get in touch?
You can contact the chaplaincy by emailing:
Alternatively, you can contact any of the Spiritual Care Team below:
We also have strong links with Glasgow Central Mosque which is very close to our Riverside campus. If you would like to find out more, please contact Habib Rauf, Email: habib.rauf@hotmail.co.uk, Tel: 07826850714.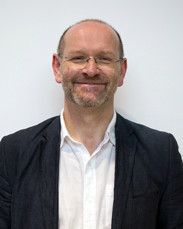 Rev. Alastair S. Duncan (Church of Scotland)
---
Alastair is one of the Christian chaplains on the team and is the minister at St George's Tron Church of Scotland in Buchanan Street/Nelson Mandela Place next to Buchanan Street Subway station. He is married with three grown-up children (one of them a CoGC former student) and in his spare time (ha!) he enjoys films, music and city life.  Contact:- stgeorgestroncofs@gmail.com
Any questions? Please call our Equality, Diversity & Inclusion team on 0141 375 5464 / 5402, or email us at:
edi@cityofglasgowcollege.ac.uk.
AccessAble Information
AccessAble give you the detailed information you need to work out if a place is going to be accessible to you.  The Detailed Accessibility Guides tell you all about a venue's access.