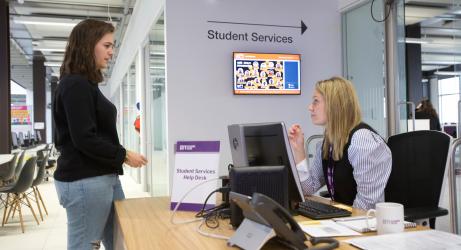 Do you have unpaid caring responsibilities for a family member or friend who is ill, frail, disabled or has mental health or addiction problems? At City of Glasgow College, we're committed to supporting students who have caring responsibilities.  
There are lots of things to think about when deciding to come to college. Our Student Advisors can help you to decide on your course, plan a visit, make an application and help you to sort out your funding. They'll also provide access to support services, including counselling and learning support, and help you get the best out of your time at City.
We also have named contacts so you know who to contact for help — but don't forget to tell us you're a carer on your application so we can make contact with you. If you're not sure you can contact us for more information. There are lots of ways we can support you while you're at College, but we'll work with you to make a personalise plan. 
Named contact
Our named contact for Carers and Young Carers is Aidan Hudner, Student Advisor. You can telephone him on 0141 375 5125 or email us at studentadvisors@cityofglasgowcollege.ac.uk.
There are a number of agencies which support Carers and Young Carers.